The Elrod House – Palm Springs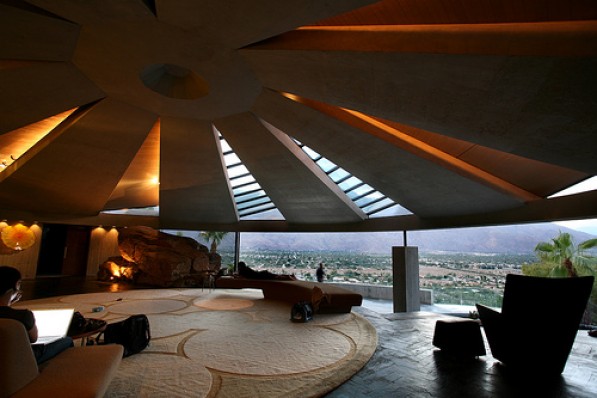 This notable house is famous for its appearance in the James Bond classic "Diamonds are Forever." Bond girls Bambi & Thumper rough 007 up a little before he successfully rescues billionaire Willard Wyler from his arch-villian kindnappers.
The 8,901 square foot home was designed by John Lautner for interior designer Arthur Elrod, in 1968. The home features a concrete domed ceiling with fan-blade like skylights. The home also blurs the division between inside and out.
2175 Southridge Drive, Palm Springs
More info: johnlautner.org