Celebrity Home Addresses – Privacy v. Publicity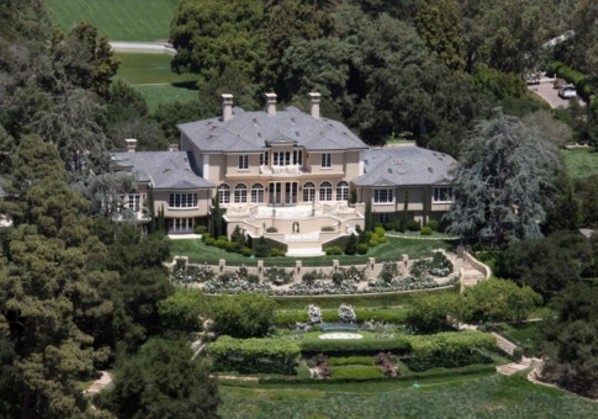 Celebrities & high-profile individuals have particular privacy concerns when it comes to the appearance of their names and home addresses in the public record.   We can work with you on your next home purchase to keep your name off of the county assessors tax roll, which is published on the internet by numerous data aggregators…thus providing you with some measure of additional privacy.    Moreover, by putting your property into a LLC, we can help you minimize taxes, shield your home from creditors and protect your assets from legal judgements.
See my article: Asset Protection & Privacy: Lessons from the OJ Simpson Case.
Although it may be beneficial to promote the purchase of a home for publicity purposes, celebrity homebuyers may be giving up too much privacy. The following high-profile people have been victimized by having their actual home addresses published on the internet, and the list just keeps getting longer:
| | | | |
| --- | --- | --- | --- |
|  Norman Abbott |  Merrin Dungey |  Heather Langenkamp |  Trent Reznor |
|  Paula Abdul |  Kevin Dunn |  Angela Lansbury |  Ving Rhames |
|  J.J. Abrams |  Debbe Dunning |  Sherry Lansing |  Caroline Rhea |
|  Jensen Ackles |  Kirsten Dunst |  Sherry (with William Friedkin) Lansing |  Matthew Rhys |
|  Lance Acord |  Jason Durr |  Anthony LaPaglia |  Alfonso Ribeiro |
|  Maud Adams |  Eliza Dushku |  Jonathan LaPaglia |  Christina Ricci |
|  Jason Adelman |  Charles S. Dutton |  John Larroquette |  Anne Rice |
|  Cisco Adler |  Robert Duvall |  David Lascher |  Allan Rich |
|  Gilbert Adler |  Dale Dye |  Nick (with Danielle Brisebois) Lashley |  Denise Richards |
|  Lou Adler |  Lenny Dykstra |  John Lasseter |  Michael Richards |
|  Ben (with Jennifer Garner) Affleck |  Bob Dylan |  James Lassiter |  Bill Richardson |
|  Andre Agassi |  Jakob Dylan |  Paris Latsis |  Jason Richardson |
|  Christina Aguilera |  Jesse Dylan |  Matt Lauer |  Kevin Richardson |
|  Danny Aiello |  Rob Dyrdek |  Ralph Lauren |  Patricia Richardson |
|  Clay (Clayton Holmes Grissom) Aiken |  Richard Dysart |  Hugh Laurie |  Lionel Richie |
|  Troy Aikman |  George Eads |  Avril Lavigne |  Robert ("Kid Rock") Richie |
| Akon |  Leslie Easterbrook |  Joey Lawrence |  Peter Mark Richman |
|  Carlos Alazraqui |  Sheena Easton |  Martin Lawrence |  Branscombe Richmond |
|  Jessica Alba |  Clint Eastwood |  Vicki Lawrence |  Andy Richter |
|  Jessica (with Cash Warren) Alba |  José Eber |  Maggie Lawson |  Don Rickles |
|  Alan Alda |  Aaron Eckhart |  Andrew Lazar |  Adam Rifkin |
|  Andrew Alexander |  James Eckhouse |  George Lazenby |  Arnold Rifkin |
|  Jason Alexander |  Lisa Edelstein |  Norman Lear |  Amanda Righetti |
|  Khandi Alexander |  Barbara Eden |  Michael Learned |  Greg Rikaart |
|  Newell Alexander |  Kenneth "Babyface" Edmonds |  Donna Lynn Leavy |  LeAnn Rimes |
|  Sasha Alexander |  Blake (with Julie Andrews) Edwards |  Christian LeBlanc |  Lisa (with Harry Hamlin) Rinna |
|  Kristian Alfonso |  John Edwards |  Matt LeBlanc |  Nancy Daly Riordan |
|  Ana Alicia |  Stacy Edwards |  Mimi Leder |  Kelly Ripa |
|  Chad Allen |  Zac Efron |  David Lee |  Cal Jr. Ripken |
|  Debbie (with Norman Nixon) Allen |  Zac (childhood home) Efron |  Jason Lee |  Leon Rippy |
|  Paul Allen | Samantha Eggar |  Robinne Lee |  Lee Ritenour |
|  Rick Allen |  Nicole Eggert |  Stan Lee |  Jason Ritter |
|  Tim Allen |  David Eigenberg |  Tommy Lee |  John (died on September 11, 2003) with Amy Yasbeck Ritter |
|  Woody Allen |  Bob Einstein |  Howard Leese |  Jenni Rivera |
|  Kirstie Alley |  Robin Eisenman |  Jane Leeves |  Joan Rivers |
|  Maria Conchita Alonso |  Michael Eisner |  Doug Lefler |  Melissa Rivers |
|  Tom Amandes |  Larry Elder |  John Leguizamo |  Sam Rivers |
|  Gregory and Alexa (brother and sister) Ammon |  Carmen Electra |  Fredric Lehne |  Anthony Robbins |
|  Anthony Anderson |  Hector Elizondo |  Cody Leibel |  Brian Robbins |
|  Daryl Anderson |  Steve Elkington |  Oliver Leiber |  Tim (with Susan Sarandon) Robbins |
|  Gillian Anderson |  Doug Ellin |  Carol Leifer |  Doris Roberts |
|  Kevin Anderson |  Erik Ellington |  Jennifer Jason Leigh |  Eric Roberts |
|  Loni Anderson |  Sam Elliot |  David Leisure |  John Roberts |
|  Melissa Sue Anderson |  Melissa Arnette ("Missy Elliott") Elliott |  Donovan Leitch |  Julia Roberts |
|  Pamela Anderson |  Chris Ellis |  Michael Lembeck |  Pernell Roberts |
|  Richard Anderson |  Harlan Ellison |  Harry Lennix |  Tanya Roberts |
|  Richard Dean Anderson |  Larry Ellison |  Thomas (with Jenny Robertson) Lennon |  Clive Robertson |
|  Sam Anderson |  Megan Ellison |  Jay Leno |  Kathleen Robertson |
|  Marc Andreessen | Elvira |  Dolly Lenz |  Jeffrey Robinov |
|  Ursula Andress |  Cary Elwes |  Kay Lenz |  Andrew Robinson |
|  Jessica (with Marcel Chagnon) Andrews |  Cassian Elwes |  Sugar Ray Leonard |  Holly (with Rodney Peete) Robinson |
|  Julie (with Blake Edwards) Andrews | Eminem (Marshall Bruce Mathers III) |  Len Lesser |  Smokey Robinson |
|  Vanessa Angel |  Roland Emmerich |  Louis Leterrier |  Luc Robitaille |
|  Jennifer Aniston |  Ute Emmerich |  David Letterman |  Sebastian Roche |
|  Jennifer (when married to Brad Pitt) Aniston |  Robert Englund |  Zachary Levi |  Lela (with Antoine Fuqua) Rochon |
|  Paul Anka |  Nora Ephron |  Harvey Levin |  Chris Rock |
|  Dave Annable |  Omar Epps |  Adam Levine |  Alexander (A-Rod) Rodriguez |
|  Michael Ansara |  R. Lee Ermey |  Barry Levinson |  Paul Rodriguez |
|  Carmelo Anthony |  Susie Essman |  Eugene Levy |  Joe Rogan |
|  Michael Anthony |  Gloria Estefan |  Jefery Levy |  Seth Rogen |
|  Ray Anthony |  Emilio Estevez |  Shawn Levy |  Cathy Rogers |
|  Susan Anton |  Erik Estrada |  Monica Lewinsky |  Kenny Rogers |
|  Lou Antonio |  Melissa Etheridge |  Dawnn Lewis |  Elisabeth Rohm |
|  Devon Aoki |  Bob Eubanks |  Emmanuel Lewis |  Clayton Rohner |
|  Judd Apatow |  Kevin Eubanks |  Geoffrey Lewis |  Henry Rollins |
|  Christina Apple |  David Howell Evans |  Jenifer Lewis |  Ray Romano |
|  Fiona Apple |  Linda Evans |  Jerry Lewis |  Robert Romanos |
|  Michael Apted |  Robert Evans |  Ken Lewis |  Stephanie Romanov |
|  Avi Arad |  Chad Everett |  Richard Lewis |  Rebecca (with Jerry O'Connell) Romijn |
|  Allan Arbus | Everlast |  Paul Leyden |  Mitt Romney |
|  Anne Archer |  Greg Evigan |  Richard Libertini |  Tony Romo |
|  Doug Ardito |  Kayla Ewell |  Edward Liddy |  Samantha Ronson |
|  Trevor Ariza |  Shelley (with Michael Farrell) Fabares |  Paul Lieberstein |  Michael Rooker |
|  Adam Arkin | Fabio |  Tina Lifford |  Andy Rooney |
|  Alan Arkin |  Nanette Fabraym |  Judith Light |  Mickey Rooney |
|  Jillian (with Alice Dodd) Armenante |  Bill Fagerbakke |  Judith (with Robert Desiderio) Light |  Axl Rose |
|  Bess Armstrong |  Richard Fairbank | Lil Jon |  Charlie Rose |
|  Billie Joe Armstrong |  Morgan Fairchild | Lil' Kim (Kimberly Denise Jones) |  Pete Rose |
|  Curtis Armstrong |  Donald Faison |  Matthew Lillard |  Michael Rosenbaum |
|  Lance Armstrong |  Edie Falco |  Rush Limbaugh |  Richie "LaBamba" Rosenberg |
|  R.G. Armstrong |  Peter Falk |  Hal Linden |  Chip Rosenbloom |
|  Lucie Arnaz |  Stephanie Faracy |  Kate Linder |  Louise Rosner |
|  Lee Aronsohn |  Dennis Farina |  Delroy Lindo |  Diana Ross |
|  Judie Aronson |  Anna Faris |  Blake Lindsley |  Fraser Ross |
|  Adrien Arpel |  Felicia Farr |  Angela Lindvall |  Gary Ross |
|  David (with Courteney Cox) Arquette |  Jamie Farr |  Hamish Linklater |  Leonard M. Ross |
|  Patricia Arquette |  John Farrar |  Art Linkletter |  Marion Ross |
|  Rosanna Arquette |  Colin Farrell |  Art Linson |  Isabella Rossellini |
|  Beatrice (deceased) Arthur |  Mia Farrow |  Ray Liotta |  Gary Rossington |
| Ashanti |  Ron Fassler |  Peggy Lipton |  Rick Rossovich |
|  Peter Asher |  Joey Fatone |  Tommy "Tiny" Lister |  Michael Rotenberg |
|  Rachel Ashwell |  David Faustino |  John Lithgow |  David Lee Roth |
|  Ed Asner |  Corey Feldman |  Rich Little |  Eric Roth |
|  Sean Astin |  Craig Ferguson |  Lucy Liu |  Mitch (with Andrea Benewald) Rouse |
|  William Atherton |  Conchata Ferrell |  Ron Livingston |  Karl Rove |
|  Christopher Atkins |  Will Ferrell |  Kari Lizer |  Charles Roven |
|  Essence Atkins |  Miguel Ferrer | LL Cool J (James Todd Smith) |  Victoria Rowell |
|  Jeffrey ("Ja Rule") Atkins |  America Ferrera |  Christopher Lloyd |  Gena Rowlands |
|  Paul Attanasio |  Lou Ferrigno |  Lauren Lloyd |  Rick Rubin |
|  Rene Auberjonois |  Mark Feuerstein |  Sam Lloyd |  Saul Rubinek |
|  John August |  Tina Fey |  Amy Locane |  John Rubinstein |
|  Dallas Austin |  William Fichtner |  Sondra Locke |  Alan Ruck |
|  Steve ("Stone Cold") Austin |  Sally Field |  Heather Locklear |  Sara Rue |
|  Teri Austin |  Helen Fielding |  Roger Lodge |  Mercedes Ruehl |
|  Jacqueline E. (widow of Gene Autry) Autry |  David Fincher |  Robert Loggia |  Debra Jo Rupp |
|  Frankie Avalon |  Mauro Fiore |  Kenny Loggins |  Tim Russ |
|  Margaret Avery |  Linda Fiorentino |  Donal Logue |  Jane Russell |
| Aviva |  Jenna Fischer |  Dina Lohan |  Kurt (with Goldie Hawn) Russell |
|  Jon Avnet |  Lawrence Fishburne |  Lindsay Lohan |  Rene Russo |
|  Dan Aykroyd |  Carrie Fisher |  Kristanna Loken |  Kelly Rutherford |
|  Hank Azaria |  Joely Fisher |  Jeremy London |  Susan Ruttan |
|  Irving Azoff |  Richard Y. Fisher |  Todd London |  Robin Ruzan |
|  Barbara (with Ringo Starr) Bach |  Josh Flagg |  Justin Long |  Meg Ryan |
|  Catherine Bach |  Sean Patrick Flanery |  Nia Long |  Winona Ryder |
|  Burt Bacharach |  Susan Flannery |  Eva Longoria |  Bill s |
|  Kevin (with Kyra Sedgwick) Bacon |  Gary Fleder |  George Lopez |  Haim Saban |
|  Michael Bacon |  Charles Fleischer |  Jennifer (with Marc Anthony) Lopez |  Katey Sagal |
|  Michael Badalucco |  Bruce Fleisher |  Mario Lopez |  Bob Saget |
|  Diedrich Bader |  Calista (with Harrison Ford) Flockhart |  Robert Lorenz |  Susan Saint James-Ebersol |
|  John Badham |  Neil Flynn |  Scotch Ellis (with Todd Holland) Loring |  Pat Sajak |
|  Erykah Badu |  Lara Flynn-Boyle |  Chuck Lorre |  Zoe Saldana |
|  Barbara Bain |  Larry Flynt |  Lori Loughlin |  John Salley |
|  Conrad Bain |  John Fogerty |  Julia Louis-Dreyfus |  Rick Salomon |
|  Scott Baio |  Dave Foley |  Demi Lovato |  Esa-Pekka Salonen |
|  Nick Bakay |  Ellen Foley |  Mike Love |  Richie Sambora |
|  Diane Baker |  Megan Follows |  Deirdre Lovejoy |  Roselyn Sanchez |
|  Joe Don Baker |  Bridget Fonda |  Richard Lovett |  Beverly Sanders |
|  Shaun Baker |  Peter Fonda |  Jon Lovitz |  Deion Sanders |
|  Simon Baker |  Shirlee Fonda |  Rob Lowe |  Adam Sandler |
|  Brigitte Bako |  Michelle Forbes |  Scott Lowell |  Julian Sands |
|  Alec Baldwin |  Faith Ford |  Steve Lowery |  Stark Sands |
|  Billy (with Chynna Phillips) Baldwin |  Harrison (with Calista Flockhart) Ford |  George Lucas |  Cindyana Santangelo |
|  Stephen Baldwin |  Amanda Foreman |  Josh Lucas |  Reni Santoni |
|  Christian Bale |  George Foreman |  Susan Lucci |  Suzanne Saperstein |
|  Marty Balin |  Claire Forlani |  Thad Luckinbill |  Suzanne/David Saperstein |
|  Carl Ballantine |  Marc Forster |  Steve Lukather |  Tamir Sapir |
|  Steve Ballmer |  John Forsythe |  Sidney Lumet |  Chris Sarandon |
|  Antonio (with Melanie Griffith) Banderas |  Will Forte |  Joan Lunden |  Susan (with Tim Robbins) Sarandon |
|  Jonathan Banks |  Matthew Fox |  Jamie Luner |  Joseph Sargent |
|  Tyra Banks |  Michael J. (with Tracy Pollan) Fox |  Mike Lupica |  Vidal Sassoon |
|  Adrienne Barbeau |  Vivica A. Fox |  Frank Lupo |  Ben Savage |
|  Gary Barber |  Robert H. Foxworth |  Rod Lurie |  Fred (with Jennifer Lynn Stone) Savage |
|  Jillian Barberie |  Jeff Foxworthy |  Kellan Lutz |  John Saxon |
|  Bob Barker |  Jamie Foxx |  David Lynch |  John Sayles |
|  Clive Barker |  Jonathan (with Genie Francis) Frakes |  Jane Lynch |  Raphael Sbarge |
|  Travis Barker |  Joe Francis |  John Lynch |  Lorene Scafaria |
|  Charles Barkley |  Evans (widow of John Frankenheimer) Frankenheimer |  Kelly Lynch |  Matt Scannell |
|  Anita (with Matthew Glave) Barone |  Bonnie Franklin |  Peter Lynch |  Wes Scantlin |
|  Roseanne Barr |  Jeff Franklin |  Adrian Lyne |  William Schallert |
|  Chuck Barris |  Dennis Franz |  Ginger Lynn |  Michael Schenker |
|  Justin Bartha |  Richard Freeland |  Melanie Lynskey |  Nicole Scherzinger |
|  Bonnie Bartlett-Daniels |  Morgan Freeman |  Ralph Macchio |  Robert Schimmel |
|  Mischa Barton |  Yvette Freeman |  Andie MacDowell |  Steve Schirripa |
|  Dana (with John King) Bash |  Tom Freston |  Seth MacFarlane |  Dr. Laura Schlessinger |
|  Toni Basil |  Glenn Frey |  Kyle MacLachlan |  Eric Schmidt |
|  Kim Basinger |  Bonita (with John Billingsley) Friedericy |  Shirley MacLaine |  Julian Schnabel |
|  Lance Bass |  Will Friedle |  Gavin MacLeod |  Bert Schneider |
|  Jason Bateman |  Anna Friel |  Tress MacNeille |  John Schneider |
|  Justine Bateman |  Bill Frist |  Peter MacNicol |  Paul Schneider |
|  Kathy Bates |  John Frusciante |  William H. (with Felicity Huffman) Macy |  Rob Schneider |
|  Patrick Bauchau |  Marc Frydman |  Marianne Maddalena |  Rick Schroder |
|  Brian Baumgartner |  Soleil Moon Frye |  Benji Madden |  Dwight Schultz |
|  Kylie Bax |  Daisy Fuentes |  Joel Madden |  Joel Schumacher |
|  Meredith Baxter |  Simon Fuller |  John Madden |  Michael Schur |
|  Frances Bay |  Antoine (with Lela Rochon) Fuqua |  Amy (with Ed Harris) Madigan |  Josh Schwartz |
|  Michael Bay |  Stephen Furst |  Bernard Madoff |  Sherwood Schwartz |
|  Elgin Baylor |  Dan Futterman |  Mark Madoff |  Arnold (with Maria Schriver) Schwarzenegger |
|  Orson Bean |  Elizabeth B. Gabler |  Peter Madoff |  David Schwimmer |
|  Ned Beatty |  Zsa Zsa Gabor | Madonna |  Adam Scott |
|  Warren Beatty |  Steve Gadd |  Michael Madsen |  Melody Thomas Scott |
|  Jim Beaver |  Stephen Gaghan |  Roma Maffia |  Ridley Scott |
|  Glenn Beck |  Courtney Gains |  Jeff Maggert |  Seann William Scott |
| Victoria and David Beckham |  Bob Gale |  Ann Magnuson |  Tom Everett Scott |
|  Kate Beckinsale |  Ron Galella |  Tobey Maguire |  Tony Scott |
|  Paul Begala |  Zach Galifianakis |  Bill Maher |  Ryan Seacrest |
|  Edward Jr. Begley |  Megan (with Jeff Yagher) Gallagher |  Natalie (with Adrian Pasdar) Maines |  Steven Seagal |
|  Joy Behar |  Peter Gallagher |  Francine Maisler | Seal (with Heidi Klum) |
|  Shari Belafonte |  Sandy Gallin |  Karl Malden |  Jason Segel |
|  Catherine Bell |  Carla Gallo |  Joshua Malina |  Bob Seger |
|  Coby Bell |  Joseph Gannascoli |  Mike Malinin |  Jerry Seinfeld |
|  Lauralee Bell |  Ben Garant |  Greg Malins |  David Selby |
|  Michael Bell |  Andy Garcia |  Janel W. Maloney |  Connie (with John Tesh) Sellecca |
|  Adrian Bellani |  Troy Garity |  George J. Maloof Jr. |  Tom Selleck |
|  Donald P. Bellisario |  Jeff Garlin |  Gavin Maloof |  Aaron Seltzer |
|  Maria Bello |  Lee Garlington |  Phillip J. Maloof |  Terry Semel |
|  Robert Beltran |  Ralph Garman |  Leonard Maltin |  Dominic Sena |
|  James Belushi |  James Garner |  David (with Rebecca Pidgeon) Mamet |  Pepe Serna |
|  Maurice Benard |  Jennifer (with Ben Affleck) Garner |  Monica Mancini |  Jane (with James Keach) Seymour |
|  Jack Bender |  Kevin Garnett |  Frank G. Mancuso |  Stephanie (with Peter Brant) Seymour |
|  Lourdes Benedicto |  Beau Garrett |  Howie Mandel |  Terri Seymour |
|  Richard (with Paula Prentiss) Benjamin |  Betty Garrett |  Larry Manetti |  Ted Shackelford |
|  Abraham Benrubi |  Brad Garrett |  James Mangold | Paul Shaffer |
|  Wendy Benson-Landes |  Willie Garson |  Camryn Manheim |  Marc Shaiman |
|  Barbi Benton |  Jennie (with Peter Facinelli) Garth |  Barry Manilow |  Tony (with Brooke Adams) Shalhoub |
|  Julie Benz |  Michael Gaston |  Alfred Mann |  Garry Shandling |
|  Tom Berenger |  Anthony Geary |  Dinah Manoff |  Adam Shankman |
|  Justin Berfield |  Bill Geddie |  Shirley Manson |  Arnold Shapiro |
|  Candice Bergen |  David Geffen |  Joe Mantegna |  Stephen Shapiro |
|  Tom Bergeron |  Sarah Michelle Gellar |  William Mapother |  William Shatner |
|  Michael Bergin |  Melissa George |  Maurice Marciano |  David Shatraw |
|  Peter Bergman |  Brian Geraghty |  Vanessa Marcil |  Robert Shaye |
|  Blair Berk |  Mark Geragos |  Andrea Marcovicci |  Harry Shearer |
|  Xander Berkeley |  Richard Gere |  Cindy Margolis |  Ed Shearmur  |
|  Greg Berlanti |  David Gergen |  Julianna Margulies |  Charlie Sheen |
|  David Berman |  Greg Germann |  Teena Marie |  Martin Sheen |
|  Ben Bernanke |  Jami Gertz |  Cheech Marin |  Judy ("Judge Judy") Sheindlin |
|  Carlos Bernard |  Harry Gesner |  Ken Marino |  Marley Shelton |
|  Crystal Bernard |  Zen Gesner |  Steve Marino |  Todd Shemarya |
|  Sandra Bernhard |  Malcolm Gets |  Monte Markham |  Dax Shepard |
|  Carl Bernstein |  Balthazar Getty |  Merrill Markoe |  Sam (with Jessica Lange) Shepard |
|  Jon Bernthal |  Marcus Giamatti |  Howard Marks |  Vonda Shepard |
|  Halle Berry |  Paul Giamatti |  Mick Mars |  Cybill Shepherd |
|  Valerie (with Eddie Van Halen) Bertinelli |  Leeza (with Stephen Meadows) Gibbons |  James Marsden |  Sherri Shepherd |
|  Luc Besson |  Debbie Gibson |  Garry Marshall |  Stacey Sher |
|  Erik (with Melissa Barker) Betts |  Henry Gibson |  Paula Marshall |  Jamey Sheridan |
|  Jeffrey Bezos |  Mel Gibson |  Penny Marshall |  Nicollette Sheridan |
|  Jenny Bicks |  Mel (private church he built) Gibson |  Peter Marshall |  Rondell Sheridan |
|  Joe Biden |  Thomas Gibson |  Vanessa Marshall |  Bobby Sherman |
|  Michael Biehn |  Tyrese Gibson |  Duane Martin |  Brad Sherwood |
|  Kathryn Bigelow |  Pamela Gidley |  Kellie Martin |  Pamela Sheyne |
|  Jason Biggs |  Kathie Lee (with Frank Gifford) Gifford |  Ricky Martin |  Brooke Shields |
|  John (with Bonita Friedericy) Billingsley |  Melissa (with Bruce Boxleitner) Gilbert |  Steve Martin |  Talia Shire |
|  Peter Billingsley |  Sara (with Allison Adler) Gilbert |  Wink Martindale |  Craig Shoemaker |
|  Rachel Bilson |  Vince (with Amy Grant) Gill |  Benito Martinez |  Mitzi Shore |
|  Brad Bird |  Jessalyn Gilsig |  Jackie Martling |  Pauly Shore |
|  Eric Bischoff |  Newt Gingrich |  Richard (with Cynthia Rhodes) Marx |  Del Shores |
|  Jacqueline Bissett |  Carmine Giovinazzo |  Ron Masak |  Martin Short |
|  Josie Bissett |  Annabeth Gish |  Michael Massee |  Grant Show |
|  Roy Bittan |  Rudy Giuliani |  Christopher K. Masterson |  Andrew Shue |
|  Ryan Bittle |  Jonathan Glaser |  Mary Stuart Masterson |  Elizabeth Shue |
| Bjork |  Ron Glass |  Sean Masterson |  Charles Shyer |
|  Nadia Bjorlin |  Matthew (with Anita Barone) Glave |  Jerry Mathers |  James Sie |
|  Claudia Black |  Guilford Glazer |  Tim Matheson |  James B. Sikking |
|  Clint (with Lisa Hartman) Black |  Scott Glosserman |  Greg Mathis |  Joel Silver |
|  Conrad Black |  Crispin Glover |  Johnny Mathis |  Scott Silveri |
|  Dustin Lance Black |  John Glover |  Samantha Mathis |  Jonathan Silverman |
|  Jack Black |  Gary Goetzman |  Marlee Matlin |  Gene (with Shannon Tweed) Simmons |
|  Shane Black |  Tracey Gold |  Chris Matthews |  J.K. Simmons |
|  Paul Blackthorne |  Adam Goldberg |  Dave Matthews |  Joseph ("Rev Run") Simmons |
|  Ruben Blades |  Gary David Goldberg |  John Mayer |  Kimora Lee Simmons |
|  Rod Blagojevich |  Whoopi Goldberg |  Billy Mayfair |  Richard Simmons |
|  Linda Blair |  Jeff Goldblum |  Floyd Jr. Mayweather |  Russell Simmons |
|  Selma Blair |  Sanford Golden |  Debi Mazar |  Neil Simon |
|  Geoffrey Blake |  Akiva Goldsman |  Paul Mazursky |  Ashlee Simpson |
|  Michael Blakey |  Adam ("DJ AM") Goldstein |  Lowell McAdam |  Jessica Simpson |
|  Jolene Blalock |  Bobcat Goldthwait |  Martina McBride |  Joe Simpson |
|  Billy Blanks |  Samuel Jr. Goldwyn |  Marsh McCall |  O.J. Simpson |
|  Leonard Blavatnik |  Tony Goldwyn |  Chuck McCann |  Molly Sims |
|  Yasmine Bleeth |  Lou Gonda |  Kevin McCarthy |  Barbara Sinatra |
|  Wolf Blitzer |  Tony Gonzalez |  Melissa McCarthy |  Frank Jr. Sinatra |
|  Moon Bloodgood |  Cuba Gooding Jr. |  Jesse McCartney |  Nancy Sinatra |
|  Orlando Bloom |  John Goodman |  Paul McCartney | Sinbad (David Adkins) |
|  Steven Bochco |  Retief Goosen |  Constance McCashin | Singleton family |
|  Hart Bochner |  Alicia Goranson |  Craig McCaw |  John Singleton |
|  Heidi Bohay |  Nina Gordon |  Peggy McCay |  Gary Sinise |
|  Joseph (with Renee Taylor) Bologna |  Al Gore |  Leigh McCloskey |  Marina Sirtis |
|  Michael Bolton |  Martin Gore |  Edie McClurg |  Jeremy Sisto |
|  Jon Bon Jovi |  Kenneth (Kenny G) Gorelick |  Matthew McConaughey |  Tim Sitarz |
|  Danny Bonaduce |  Mark-Paul Gosselaar |  John McCook |  Ione Skye |
|  Barry Bonds |  Lou Gossett Jr. |  Kent McCord |  Barry Sloane |
|  Debby Boone |  Robert Gossett |  Eric McCormack |  James Sloyan |
|  Powers Boothe |  Victoria Gotti |  Mary McCormack |  Jean Smart |
|  Kim Bordenave |  Lukasz (Dr. Luke) Gottwald |  Maureen McCormack |  Jason Smilovic |
|  David Boreanaz |  Dana Gould |  Frank and Jamie McCourt |  Bubba Smith |
|  Ernest Borgnine |  Elliott Gould |  Matt McCoy |  Curt Smith |
|  Wes Borland |  Salvatore Governale |  Paul McCrane |  Frederick Wallace Smith |
|  Kyle Bornheimer |  David Goyer |  Kimberly McCullough |  Jaclyn Smith |
|  Tom Bosley |  Nancy Grace |  Herbert McDade |  Kellita Smith |
|  Barbara Bosson |  Brian Graden |  Dean (with Tori Spelling) McDermott |  Kerr Smith |
|  Timothy J. Bottoms |  Ilene Graff |  Dylan McDermott |  Kevin Smith |
|  Julie Bowen |  Zeta Graff |  Greg McDonald |  Kurtwood Smith |
|  Bruce (with Melissa Gilbert) Boxleitner |  Gary Graham |  Kevin McDonald |  Shawnee Smith |
|  Brandon Boyd |  Heather Graham |  Mary McDonnell |  Will Smith |
|  Richard Bradford |  Lauren Graham |  Neal McDonough |  Bill Smitrovich |
|  Orla Brady |  Stephen Graham |  Malcolm McDowell |  Cobie Smulders |
|  Tom Brady |  Nancy Lee Grahn |  John McEnroe |  Dee Snider |
|  Eric Braeden |  Kelsey Grammer |  Reba McEntire |  Wesley Snipes |
|  Zach Braff |  Fred Grandy |  s McFadden |  Jr.) Snoop Dogg (Cordozar Calvin Broadus |
|  Howard Bragman |  Amy (with Vince Gill) Grant | McG |  Brittany Snow |
|  Elton Brand |  Beth Grant |  John C. McGinley |  Dan Snyder |
|  Simon Brand |  Peter Graves |  Ted McGinley |  Leelee Sobieski |
|  Betsy Brandt |  Erin Gray |  Mark McGrath |  Rena Sofer |
| Brandy (Brandy Rayana Norwood) |  Linda Gray |  Dr. Phil McGraw |  Marla Sokoloff |
|  William J. (with Rikki Klieman) Bratton |  Kathryn Grayson |  Melinda McGraw |  Ian Somerhalder |
|  Andre Braugher |  Brian Grazer |  Tim (with Faith Hill) McGraw |  Suzanne Somers |
|  Duncan Bravo |  Brian Austin Green |  Joel McHale |  Julie Sommars |
|  Toni Braxton |  Tom Green |  Joey McIntyre |  Elke Sommer |
|  Tracey Bregman |  Bryan Greenberg |  Duff McKagan |  Barry Sonnenfeld |
|  Amy Brenneman |  Maurice Greene |  Adam McKay |  Aaron Sorkin |
|  Thomas Bresnahan |  Debra Greenfield |  Michael (with Annette O'Toole) McKean |  George Soros |
|  Jordana Brewster |  Bruce Greenwood |  Paul McKenna |  Matthew Sorum |
|  Paget Brewster |  Michael Gregory |  A.J. McLean |  Mira Sorvino |
|  Beau Bridges |  Adrian Grenier |  Wendi McLendon-Covey |  Paul Soter |
|  Jeff Bridges |  Joel Gretsch |  Ed McMahon |  Kath Soucie |
|  Todd Bridges |  Brad Grey |  Julian McMahon |  Philip Soussan |
|  Christie Brinkley |  Jennifer (with Clark Gregg) Grey |  Stephanie (with Paul Levesque) McMahon |  Kevin Spacey |
|  Danielle (with Nick Lashley) Brisebois |  David Alan Grier |  Vince McMahon |  David Spade |
|  Morgan Brittany |  Kathy Griffin |  Sam McMurray |  James Spader |
|  Eli Broad |  Andy Griffith |  Kristy McNichol |  Joe Spano |
|  Erin Brockovich |  Melanie (with Antonio Banderas) Griffith |  Chad McQueen |  Nick Spano |
|  Matthew (with Sarah Jessica Parker) Broderick |  Scott Grimes |  John McVie |  Britney Spears |
|  Adam Brody |  Josh Groban |  Colm Meaney |  Jamie Lynn Spears |
|  Tom Brokaw |  Charles Grodin | Meat Loaf (Michael Lee Aday) |  Phil Spector |
|  Charles Bronfman |  Matt Groening |  Mike Medavoy |  Aaron Spelling |
|  Garth Brooks |  Dave Grohl |  Benny Medina |  Randy Spelling |
|  Garth (with Trisha Yearwood) Brooks |  Michael Gross |  John Melendez |  Tori (with Dean McDermott) Spelling |
|  Golden Brooks |  Greg Grunberg |  Tamara Mello |  Penelope Spheeris |
|  James Brooks |  Christopher (with Jamie Lee Curtis) Guest |  Christopher Meloni |  Anne Spielberg |
|  Mel Brooks |  Lance Guest |  Sid Melton |  Steven Spielberg |
|  Meredith Brooks |  Ann Morgan Guilbert |  Carlos Mencia |  Brent Spiner |
|  Pierce Brosnan |  Robert Guillaume |  Eva Mendes |  Frank Spotnitz |
|  Rebecca Broussard |  Bryant Gumbel |  Maria Menounos |  Jerry Springer |
|  Ben Browder |  Anna Gunn |  Debra Messing |  Rick Springfield |
|  Clancy Brown |  Sean Gunn |  Laurie Metcalf |  Bruce Springsteen |
|  Georg Stanford Brown |  Annabelle Gurwitch |  Jesse Metcalfe |  Kristoff St. John |
|  Jim Brown |  Steve Guttenberg |  Breckin Meyer |  Michelle Stafford |
|  Johnny Brown |  Derek Haas |  Ronald Meyer |  Sylvester Stallone |
|  Julie Brown |  Shelley Hack |  George Michael |  Josh Stamberg |
|  Melanie Brown |  Martha Hackett  |  Al Michaels |  John Stamos |
|  Robert Curtis Brown |  Gene Hackman |  Bret Michaels |  Estee Stanley |
|  Jerry Bruckheimer |  Sammy Hagar |  Lorne Michaels |  Paul Stanley |
|  Dylan Bruno |  Chuck Hagel |  Alyson Michalka |  Claire Stansfield |
|  Anita Bryant |  Paul Haggis |  Dale Midkiff |  Harry Dean Stanton |
|  Kobe Bryant |  Larry Hagman |  Bette Midler |  Jean Stapleton |
|  Zbigniew Brzezinski |  Kathryn (wth Ethan Sandler) Hahn |  Alyssa Milano |  Darren Star |
|  Michael Buble |  Corey (in "The Two Coreys") Haim |  Alyssa (parents' home) Milano |  Don Stark |
|  Pat Buchanan |  Khrystyne Haje |  Christina Milian |  Ringo (with Barbara Bach) Starr |
|  Lindsey Buckingham |  Tony Hale |  John Milius |  Todd Stashwick |
|  Warren Buffet |  Michael C. Hall |  Michael R. Milken |  Jason Statham |
|  Vincent Bugliosi |  Monty Hall |  Dennis Miller |  Eddie Steeples |
|  Sandra Bullock |  Philip Baker Hall |  Larry Miller |  Eric Stefani |
|  Mindy Burbano |  Johnny Hallyday |  Penelope Ann Miller |  Gwen (with Gavin Rossdale) Stefani |
|  Gary Burghoff |  Mark Hamill |  Donna Mills |  Ben Stein |
|  Richard Burgi |  Linda Hamilton |  Mike Mills |  Mark Steines |
|  Brooke Burke |  Lisa Hamilton |  Martin Milner |  Jake Steinfeld |
|  Ron Burkle |  Todd Hamilton |  Candi Milo |  Brian Stepanek |
|  Dennis Burkley |  Harry (with Lisa Rinna) Hamlin |  Yvette Mimieux |  Randall L. Stephenson |
|  Carol Burnett |  Jon Hamm | Ming-Na |  Donald Sterling |
|  Mark Burnett |  Brenda Hampton |  Liza Minnelli |  Howard Stern |
|  Brooke Burns |  Herbie Hancock |  Elliot Mintz |  Connie Stevens |
|  Michael Burns |  Colin Hanks |  Walter Mirisch |  Shadoe Stevens |
|  Bonnie Burroughs |  Tom (with Rita Wilson) Hanks |  David Mirkin |  Stella Stevens |
|  James Burrows |  Susan Hannaford |  Helen Mirren |  Parker Stevenson |
|  Ellen Burstyn |  Alyson Hannigan |  Beverley Mitchell |  Alana Stewart |
|  LeVar Burton |  Sean Hannity |  Joni Mitchell |  French Stewart |
|  Steve Burton |  Beck Hansen |  Lakshmi Mittal |  Jon Stewart |
|  Steve Buscemi |  Beck (with Marissa Ribisi) Hansen |  Kenneth Moelis |  Martha Stewart |
|  Gary Busey |  Chris Hansen |  Donald Moffat |  Patrick Stewart |
|  Jake Busey |  Curtis Hanson |  D.W. Moffett |  Rod Stewart |
|  Timothy Busfield |  Marcia Gay Harden |  Gretchen Mol |  Meredith Stiehm |
|  George W. (with Laura Bush) Bush |  Jerry Hardin |  Alfred Molina |  Julia Stiles |
|  Reggie Bush |  Melora Hardin |  Richard Moll |  Ryan Stiles |
|  Jonathan Butler |  Kadeem Hardison |  Kelly Monaco |  Ben Stiller |
|  Terence "Geezer"  Butler |  Catherine Hardwicke |  Dominic Monaghan | Sting |
|  Ruth Buzzi |  Angie Harmon |  Pat Monahan |  John Stockwell |
|  James Caan |  Mark (with Pam Dawber from "Mork and Mindy") Harmon |  William Monahan |  Matt Stone |
|  Scott Caan |  Winsor Harmon |  Eddie Money |  Oliver Stone |
|  Ryan Cabrera |  Jess Harnell | Mo'Nique (Monique Imes) |  Sharon Stone |
|  Jack Cafferty |  Gale Harold |  Meredith Monroe |  Peter Stormare |
|  Nicolas Cage |  Hill Harper |  Monty Montgomery |  J. Michael Straczynski |
|  Colbie Caillat |  Tess Harper |  Poppy Montgomery |  George Strait |
|  Mark Calcavecchia |  Valerie Harper |  Ben Moody |  Robin Strasser |
|  Paula Cale |  Woody Harrelson |  Leslie Moonves |  David Strathairn |
|  Frank Caliendo |  Pat Harrington |  Demi (with Ashton Kutcher) Moore |  Peter (with Rachel Ticotin) Strauss |
|  Bryan Callen |  Ed (with Amy Madigan) Harris |  Mandy Moore |  Darryl Strawberry |
|  James Cameron |  Harriet Sansom Harris |  Esai Morales |  Meryl Streep |
|  Kirk Cameron |  Jared Harris |  Tom Morello |  Barbra (with James Brolin) Streisand |
|  Colleen Camp |  Neil Patrick Harris |  Rita Moreno |  Sherry Stringfield |
|  Glen Campbell |  Samantha Harris |  Harry Morgan |  Brenda Strong |
|  Vivian Campbell |  Steve Harris |  Jeffrey Dean Morgan |  Rider Strong |
|  David Canary |  Jenilee Harrison |  Willard Morgan |  Sally Struthers |
|  Stephen J. Cannell |  Michelle Harrison |  Cathy Moriarty |  Gloria Stuart |
|  Freddy Cannon |  Mary Hart |  Alanis Morisette |  Patrick Stumph |
|  Katherine Cannon |  Melissa Joan Hart |  Garrett Morris |  Martin J. Sullivan |
|  Iris Cantor |  Mariette Hartley |  James Morrison |  Nicole Sullivan |
|  Jennifer Capriati |  Nina Hartley |  Jennifer Morrison |  Susan Sullivan |
|  Irene Cara |  Ted Hartley |  Shelley Morrison |  Andy Summers |
|  Nestor Carbonell |  Butch Hartman |  Joshua Morrow |  Ethan Suplee |
|  Linda Cardellini |  Lisa (with Clint Black) Hartman |  Rob Morrow |  Donald Sutherland |
|  Steve Carell |  Josh Hartnett |  David Morse |  Kevin Sutherland |
|  Clare Carey |  Paul (deceased) Harvey |  Robert Morse |  Kiefer Sutherland |
|  Drew Carey |  Steve Harvey | Neal Morse |  Bo Svenson |
|  Mariah (with Nick Cannon) Carey |  David Hasselhoff |  Peter Morton |  Hilary Swank |
|  Jann Carl |  Teri Hatcher |  Mark Moses |  Kristi Swanson |
|  Joe Carnahan |  Tom Hatten |  Carol Moss |  Patrick Swayze |
|  Adam Carolla |  Cole Hauser |  Ronn Moss |  Heidi Swedberg |
|  John Carpenter |  James Haven |  Donnie Most |  Alison Sweeney |
|  Keith Carradine |  Sophie B. Hawkins |  Mark Mothersbaugh |  D.B. Sweeney |
|  Tia Carrere |  Taylor Hawkins |  Tommy Mottola | Swizz Beatz (Kasseem Dean) |
|  Jim Carrey |  Goldie (with Kurt Russell) Hawn |  Tia Mowry |  Wanda Sykes |
| Carrot Top (Scott Thompson) |  Colin Hay |  Michael G. Moye |  Harold Sylvester |
|  Marcy Carsey |  Salma Hayek |  Daniel Mudd |  Richard Syron |
|  Alexis Carson |  Erinn Hayes |  Heidi Mueller |  Eric Szmanda |
|  Joanna Carson |  Reginald C. Hayes |  Armin Mueller-Stahl | Taboo (Black Eyed Peas) |
|  Deana Carter |  Sean Hayes |  Martin Mull |  George Takei |
|  Dixie (with Hal Holbrook) Carter |  Cornell Iral ("Nelly" ) Haynes Jr. |  Megan Mullally |  Alona Tal |
|  Nick Carter |  Dennis Haysbert |  Dermot Mulroney |  Quentin Tarantino |
|  Vince Carter |  Glenne Headly |  James Mulva |  Barbara Tarbuck |
|  Gabrielle Carteris |  Patricia Heaton |  Charlie Munger |  Fran Tarkenton |
|  Nancy Cartwright |  Anne (with James Tupper) Heche |  Frankie Muniz |  Joe E. Tata |
|  David Caruso |  Gina Hecht |  Jan Munroe |  Fred Tatasciore |
|  Dana Carvey |  Amy Heckerling |  Enrique Murciano |  Larenz Tate |
|  Gerald Casale |  Alexandra Hedison |  Rupert Murdoch |  Channing Tatum |
|  Sharon Case |  Tippi Hedren |  David Murdock |  Sharon Tay |
|  Steve Case |  Hugh Hefner |  Brittany Murphy |  Christy Taylor |
|  Bernie Casey |  Kimberly Hefner |  Carolyn Murphy |  Elizabeth Taylor |
|  Philip Casnoff |  Sandy Helberg |  Eddie Murphy |  Holland Taylor |
|  Nick Cassavetes |  Tricia Helfer |  Bill Murray |  John Taylor |
|  Shaun Cassidy |  Marg Helgenberger |  Joel Murray |  Mams Taylor |
|  Challen Cates |  Marg (with husband) Helgenberger |  Sean Murray |  Meshach Taylor |
|  Mary Jo Catlett |  Katherine Helmond |  Jeffrey Nachmanoff |  Renee (with Joseph Bologna) Taylor |
|  Kim Cattrall |  Ed Helms |  Ralph Nader |  Robert (ranch) Taylor |
|  Dick Cavett |  Mariel Hemingway |  Parminder Nagra |  Rod Taylor |
|  James Caviezel |  Florence Henderson |  Kathy Najimy |  Shirley Temple |
|  Neil Cavuto |  Frederick Henderson |  Michael Nardelli |  Andy Tennant |
|  Larry Cedar |  Lauri Hendler |  Graham Nash |  Victoria Tennant |
| Cedric The Entertainer |  Brad William Henke |  Jennifer Nash |  Judy Tenuta |
|  Alex Cejka |  Don Henley |  Christopher Nassetta |  John (with Connie Sellecca) Tesh |
|  John Cena |  Marilu Henner | Nate Dogg (Nathaniel Dwayne Hale) |  Lauren Tewes |
|  Laura Cerón |  Linda Henning |  James Naughton |  Charlize Theron |
|  Chris Cester |  Brian Henson |  Francois Navarre |  Alan Thicke |
|  Rachel Chagall |  Taraji P. Henson |  Elise Neal |  Robin Thicke |
|  Sara Chagall |  Natasha Henstridge |  Kevin Nealon |  Tiffani Thiessen |
|  Ilene Chaiken |  Richard Herd |  Liam Neeson |  Heather Thomas |
|  Kyle Chandler |  Barbara Hershey |  Taylor Negron |  Linda Bloodworth-Thomason (and Harry Thomason) Thomason |
|  Dave Chappelle |  Grant Heslov |  Vince Neil |  Marsha Thomason |
|  Leslie Charleson |  Charlton Heston |  Noel Neill |  Fred Thompson |
| Charo |  Jennifer Love Hewitt |  Craig T. Nelson |  Lea Thompson |
|  David Charvet |  Anne Heywood |  John M. Nelson |  Courtney Thorne-Smith |
|  Chevy Chase |  Catherine Hicks |  Judd Nelson |  Billy Bob Thornton |
|  J.C. Chasez |  Tom Hicks |  Kirsten Nelson |  Rawson Marshall Thurber |
| Chayanne |  John Michael Higgins |  George Newbern |  T.J. Thyne |
|  Derk Cheetwood |  Tommy Hilfiger |  Bob Newhart |  Rachel (with Peter Strauss) Ticotin |
|  Chris Chelios |  Faith (with Tim McGraw) Hill |  Laraine Newman |  Cheryl Tiegs |
| Cher |  Vernon Hill |  Paul (with Joanne Woodward) Newman |  Maura Tierney |
|  Peter Chernin |  Chris Hillman |  Randy Newman |  Charlene Tilton |
|  Kevin Chesney | Hilton (Hamptons house) |  Julie Newmar |  Justin Timberlake |
|  Morris Chestnut |  Barron Hilton |  Paula Newsome |  Jeff Timmons |
|  Michael Chiklis |  Nicky Hilton |  Wayne Newton |  Ashley Tisdale |
|  David Chokachi |  Paris Hilton |  Dustin Nguyen |  Christopher Titus |
|  Tommy Chong |  Rick and Kathy Hilton |  Nichelle Nichols |  Stephen Tobolowsky |
|  Scarlett Chorvat |  Steven Hilton |  Jack Nicholson |  Jennifer Todd |
|  Tove Christensen |  Cheryl Hines |  Jack Nicklaus |  Tom Todoroff |
|  Shawn Christian |  Marin Hinkle |  Stevie Nicks |  Jonathan Togo |
|  Debra Christofferson |  Michael Hissrich |  Leslie Nielsen |  Michael Tollin |
|  Tyler Christopher |  Gregory Hoblit |  Leonard Nimoy |  Heather Tom |
|  Connie (with Maury Povich) Chung |  David Hockney |  Marcus Nispel |  Nicholle Tom |
|  Eddie Cibrian |  Tom Hodges |  David Niven Jr. |  Lily Tomlin |
|  Michael Cimino |  Dustin Hoffman |  Stephanie Niznik |  Tracy Tormé |
|  Maria Cina |  Philip Seymour Hoffman |  Michelle Noh |  Katharine Towne |
|  Mark Cirillo |  Robert Hoffman |  Nick Nolte |  Camden Toy |
|  Anthony Clark |  Hulk Hogan |  Peter Noone |  Fred Travalena |
|  Candy Clark |  Drake Hogestyn |  Jeffrey Nordling |  Nancy Travis |
|  Dick Clark |  Hal (with Dixie Carter) Holbrook |  Chuck Norris |  John (with Kelly Preston) Travolta |
|  Kate Clarke |  Eric Holder |  Daran Norris |  Alex Trebek |
|  Kelly Clarkson |  Todd (with Scotch Ellis Loring) Holland |  Chris Noth |  Jeff Tremaine |
|  Andrew Dice Clay |  Laurel Holloman |  Miguel A. Jr. Núñez |  Mark Tremonti |
|  Jill Clayburgh |  Josh Holloway |  Joe Nussbaum | Trick Daddy (Maurice Young) |
|  John Cleese |  Evander Holyfield |  David Nutter |  Connor Trinneer |
|  Christian Clemenson |  James Hong |  Paul Oakenfold |  Verne Troyer |
|  Bob Clendenin |  Leslie (with Adam Kane) Hope |  Barack Obama |  Donald Trump |
|  David Clennon |  Anthony Hopkins |  Hugh O'Brian |  Donald ("Maison de l'Amitie") Trump |
|  Shannan Click |  Telma Hopkins |  Conan O'Brien |  Ivana Trump |
|  Bill and Hillary Clinton |  Dennis Hopper |  Margaret O'Brien |  Stanley Tucci |
|  George Clooney |  Mark (Blink 182) Hoppus |  Pat O'Brien |  Jessica Tuck |
|  Eric Close |  Alan Horn |  Soledad O'Brien |  Chris Tucker |
|  Glenn Close |  Wil Horneff |  Ric (wth Paulina Porizkova) Ocasek |  Robin Tunney |
|  Kim Coates |  Alex Kapp Horner |  Jerry (with Rebecca Romijn) O'Connell |  Laurence ("Mr. T") Tureaud |
|  Rhys Coiro |  James Horner |  Bob Odenkirk |  Maria Turnhout |
|  Enrico Colantoni |  Lee Horsley |  Chris O'Donnell |  Jon Turteltaub |
|  Stephen Colbert |  Peter Horton |  Rosie O'Donnell |  Aida Turturro |
|  Gary Cole |  Robert Horton |  Sandra (with Alexander Payne) Oh |  Nicholas Turturro |
|  Kenneth Cole |  Louis J. Horvitz |  Catherine O'Hara |  Ronald Tutor |
|  Keyshia Cole |  Jerry Houser |  Jenny O'Hara |  Bob Tway |
|  Dabney Coleman |  Jordan Houston |  Paige O'Hara |  Aisha Tyler |
|  Jack Coleman |  Thelma Houston |  John O'Hurley |  Liv Tyler |
|  Phil Collen |  Whitney Houston |  Jodi Lyn O'Keefe |  Steven Tyler |
|  Jaume Collet-Serra |  Clint Howard |  Tricia (with Adam Rosenblatt) O'Kelley |  Hunter Tylo |
|  Jackie Collins |  Dwight Howard |  Gary Oldman |  Steve Tyrell |
|  Stephen (with Faye Grant) Collins |  James Newton Howard |  Edward James Olmos |  Steve Udvar-Hazy |
|  Holly Marie Combs |  Kyle Howard |  Ashley Olsen |  Tracy Ullman |
|  Sean Combs |  Traylor Howard |  Timothy Olyphant |  Lars (with Connie Nielsen) Ulrich |
|  Jeff Conaway |  Beth Howland |  Mike O'Malley |  Skeet Ulrich |
|  Michaela Conlin |  Mike Huckabee |  Don Omar |  Carrie Underwood |
|  Michael Connelly |  Vanessa Hudgens |  Timothy Omundson |  Al Unser Jr. |
|  Jason Connery |  Reginald Hudlin |  John Ondrasik |  Greg Upchurch |
|  Jr., Harry Connick |  Ernie Hudson |  Ryan O'Neal |  Keith (wth Nicole Kidman) Urban |
|  Kristen Connolly |  Kate Hudson |  Shaquille O'Neal |  Douglas Urbanski |
|  Jimmy Connors |  Oliver Hudson |  Ed O'Neill | Usher |
|  Mike Connors |  Saul ("Slash") Hudson |  Yoko Ono |  Brenda Vacarro |
|  Lauren Conrad |  Arianna Huffington |  Bill O'Reilly |  Andrew Vajna |
|  Tim Conway |  Felicity (with William H. Macy) Huffman |  David O'Reilly |  Wilmer Valderrama |
|  Dane Cook |  Billy Hufsey |  Tito Ortiz |  Gary Valentine |
|  Josh Cooke |  Bradley Wayne Hughes |  Roland Orzabal |  Amber Valletta |
|  Jennifer Coolidge |  John Hughes |  Aimee Osbourne |  Frankie Valli |
|  Anderson Cooper |  D.L. Hughley |  Jack Osbourne |  Joan Van Ark |
|  Bradley Cooper |  Tom Hulce |  Ozzy Osbourne |  James Van Der Beek |
|  Jeanne Cooper |  Mary-Margaret Humes |  Guy Oseary |  Casper (with Catherine Oxenberg) Van Dien |
|  Miles Copeland |  Engelbert Humperdinck |  Donny Osmond |  Granville Van Dusen |
|  Stewart A. Copeland |  Charlie Hunnam |  Ken Osmond |  Dick Van Dyke |
|  David Copperfield |  Helen Hunt |  Joel Osteen |  Alex Van Halen |
|  Alicia Coppola |  Linda Hunt |  Patton Oswalt |  Eddie Van Halen |
|  Roman Coppola |  Holly Hunter |  Annette (with Michael McKean) O'Toole |  Eddie (with Valerie Bertinelli) Van Halen |
|  Frank Coraci |  Rachel Hunter |  John Ottman |  Kelly Van Halen |
|  Gretchen Corbett |  Rachel (with Jarret Stoll) Hunter |  Park Overall |  Bertram Van Munster |
|  Barry Corbin |  Tab Hunter |  Michael Ovitz |  Dick Van Patten |
|  Billy Corgan |  Michelle (with Garret Dillahunt) Hurd |  Dana Elaine (Queen Latifah) Owens |  Mario Van Peebles |
|  Roger Corman |  Mitchell Hurwitz |  Terrell Owens |  James Van Praagh |
|  Don Cornelius |  Angelica Huston |  Catherine (with Casper Van Dien) Oxenberg |  Deborah Van Valkenburgh |
|  Chris Cornell |  Danny Huston |  Mehmet (Dr. Oz) Oz |  Lisa (with Kenneth Todd) Vanderpump |
|  Stuart Cornfeld |  Rif Hutton |  Al Pacino |  Luther Vandross |
|  Christopher Cortazzo |  Kevin Huvane |  Kelly Packard |  Jacob Vargas |
|  Dan Cortese |  Peter Hyams |  Larry Page |  Michael Vartan |
|  Bill Cosby |  Jeff Hyland |  Janis Paige |  Robert Vaughn |
|  Nikka Costa |  Lee Iacocca |  Carson Palmer |  Emmanuelle Vaugier |
|  Robert Costanzo |  Carl Icahn |  Chazz Palminteri |  Eddie Vedder |
|  Kevin Costner | Ice Cube |  Gwyneth Paltrow |  Paz Vega |
|  Dave Coulier |  Billy Idol |  Luciana (with Michael Solomon) Paluzzi |  Reginald Vel Johnson |
|  Ann Coulter |  Enrique Iglesias |  Vikram Pandit |  Milo Ventimiglia |
|  Fred Couples |  Julio Iglesias |  Hayden Panettiere |  Vincent Ventresca |
|  Katie Couric |  Jeffrey R. Immelt |  Hayden (parents' condo) Panettiere |  Paul Verhoeven |
|  Allen Covert |  Don Imus |  Stuart Pankin |  Tom Verica |
|  Simon Cowell |  Carrie Ann Inaba |  James Pankow |  Gore Vidal |
|  David Cowgill |  John Ingle |  Karen Pankow |  Lisa Vidal |
|  Courteney (with David Arquette) Cox |  James Ingram |  Joe Pantoliano |  Sandra Vidal |
|  Joshua Cox |  Laura Innes |  Anna Paquin |  Meredith Viera |
|  Nikki Cox |  Kathy Ireland |  Mary Parent |  Butch Vig |
|  Ronny Cox |  Michael Ironside |  Alan Parker |  Bob Vila |
|  Peter Coyote |  Bill Irwin |  Molly Parker |  Bruce Vilanch |
|  Jenny Craig |  Chris Isaak |  Sarah Jessica (with Matthew Broderick) Parker |  Tom Virtue |
|  Robert Crais |  Jeffrey Isbell |  Trey Parker |  Goran Visnjic |
|  Bryan Cranston |  Robert Iscove |  Walter (with Laurie MacDonald) Parkes |  Mike Vitar |
|  Wes Craven | Ja Rule (Jeffrey Atkins) |  Michael Parks |  Jon Voight |
|  Cindy (with Rande Gerber) Crawford |  Kareem-Abdul Jabbar |  Chris Parnell |  Andy Wachowski |
|  Terry Crews | Jackson family home |  Karyn Parsons |  Larry Wachowski |
|  Peter Criss |  Bo Jackson |  Audrina Partridge |  Jason Wade |
|  Denise Crosby |  Curtis ("50 Cent") Jackson |  Adam Pascal |  Lyle Waggoner |
|  Marcia Cross |  John M. Jackson |  Adrian (with Natalie Maines) Pasdar |  Brett Wagner |
|  Andrae Crouch |  Michael (Neverland Ranch) Jackson |  Jason Patric |  Jack Wagner |
|  Laurie (with Matthew Crouch) Crouch |  Mick Jackson |  Danica Patrick |  Lindsay Wagner |
|  Sheryl Crow |  Randy Jackson |  Robert Patrick |  Rick Wagoner |
|  Cameron Crowe |  Samuel L. Jackson |  James Patterson |  Donnie Wahlberg |
|  Candy Crowley |  Henry Jaglom |  Scott Patterson |  Mark Wahlberg |
|  Pat Crowley |  Kevin James |  Henry Paulson |  Ralph Waite |
|  Tom (with Katie Holmes) Cruise |  Pell James |  Ken Paves |  Christopher Walken |
|  Penélope Cruz |  Jenna Jameson |  Corey Pavin |  Ally Walker |
|  Jon Cryer |  Thomas Jane |  Bill Paxton |  Chris Wallace |
|  Jon (with Lisa Joyner) Cryer |  Allison Janney |  Sara Paxton |  Marcia Wallace |
|  Billy Crystal |  Al Jarreau |  Carl Anthony Payne II |  Rick Wallace |
|  Gabor Csupo |  Billy Jayne |  Alexander (with Sandra Oh) Payne |  Dee Wallace-Stone |
|  Mark Cuban |  Richard Jenkins |  Freda Payne |  Jon Walmsley |
|  Michael Cudlitz |  Bruce Jenner |  Julie Payne |  Dylan Walsh |
|  Brett Cullen |  Ashley Jensen |  Nia Peeples |  Joe Walsh |
|  Molly Culver |  Chris Jericho |  Larry Peerce |  Kate Walsh |
|  Kaley Cuoco | Jewel |  Amanda (with David Benioff) Peet |  M. Emmet Walsh |
|  Vince Curatola |  Norman Jewison |  Nancy Pelosi |  Jessica (with Ron Leibman) Walter |
|  Cherie Currie |  Ann Jillian |  Eileen Penn |  Jamie Walters |
|  Mark Curry |  Christopher Joannou |  Sean Penn |  Melora Walters |
|  Jane Curtin |  Steve Jobs |  Piper Perabo |  Jess Walton |
|  Jamie Lee (with Christopher Guest) Curtis |  Billy Joel |  Ron Perelman |  Vera Wang |
|  Tony Curtis |  Scarlett Johansson |  Itzhak Perlman |  Fred Ward |
|  Ann Cusack |  Anne-Marie Johnson |  Rhea (with Danny DeVito) Perlman |  Jackie Warner |
|  John Cusack |  Ashley Johnson |  Ron Perlman |  Malcolm-Jamal Warner |
|  Miley Cyrus |  Bart (with Robyn Lively) Johnson |  Tom Pernice Jr. |  Kiersten Warren |
|  Olivia d'Abo |  Charles Johnson |  Ross Perot |  Lesley Ann Warren |
|  Mark Dacascos |  Dwayne "The Rock" Johnson |  Pauley Perrette |  Dionne Warwick |
|  Elizabeth Daily |  Kristin Johnson |  Harold Perrineau |  Ken Warwick |
|  Carson Daly |  Laura Johnson |  Jeff Perry |  Denzel Washington |
|  John Daly |  Magic Johnson |  Matthew Perry |  Ted Wass |
|  Tyne Daly |  Michelle Johnson |  Tyler Perry |  John Waters |
|  Matt Damon | Jonas Brothers |  Joe Pesci |  Sam Waterston |
|  Stuart Damon |  Andruw Jones |  Jon Peters |  Cynthia Watros |
|  Beverly D'Angelo |  Quincy Jones |  Russell Peters |  Naomi Watts |
|  Erin Daniels |  Rashida Jones |  William Petersen |  Rolonda Watts |
|  Jeff Daniels |  Richard T. Jones |  Seth Peterson |  Seth Waugh |
|  William Daniels |  Shirley Jones |  Wolfgang Peterson |  Damon Wayans |
| Danja (Floyd Nathaniel Hills) |  Tom Jones |  Douglas Petrie |  Patrick Wayne |
|  Sybil Danning |  Tommy Lee Jones |  Tom Petty |  Michael Weatherly |
|  Peter Dante |  Vinnie Jones |  Dedee Pfeiffer |  Carl Weathers |
|  Tony Danza |  Spike Jonze |  Michelle (with David E. Kelley) Pfeiffer |  Michael Weaver |
|  Patrika Darbo |  Michael Jordan | Pharrell (Pharrell Williams) |  Amy Weber |
|  Kim Darby |  Michael (with Yvette Prieto) Jordan |  Michael Phelps |  Steven Weber |
|  Christopher Darden |  Louis Jourdan |  Mekhi Phifer |  Victor Webster |
|  Bryan Dattilo |  Milla Jovovich |  Regis Philbin |  Scott Weiland |
|  Lindsay Davenport |  Ashley Judd |  Busy Philipps |  Max Weinberg |
|  Robert Davi |  Cris Judd |  Emo Philips |  Marc Weiner |
|  Larry David |  Naomi Judd |  Ryan Phillippe |  Matthew Weiner |
|  Lolita Davidovich |  Wynonna Judd |  Bijou (with Danny Masterson) Phillips |  Harvey Weinstein |
|  Tommy Davidson |  Mike Judge |  Chynna (with Billy Baldwin) Phillips |  Jerry Weintraub |
|  Embeth Davidtz |  Jan A.P. Kaczmarek |  Ethan Phillips |  Mike Weir |
|  Rick Davies |  Jane (with Bradley Whitford) Kaczmarek |  Julianne Phillips |  Stephnie Weir |
|  Clive Davis |  Joshua Kadison |  Lou Diamond Phillips |  Michael T. Weiss |
|  Daniel Davis |  Jeremy Kagan |  Michelle Phillips |  Norbert Weisser |
|  Kristin Davis |  Mindy Kaling |  Stone Phillips |  Rachel (with Darren Aronofsky) Weisz |
|  Mac Davis |  Tim Kang |  Summer Phoenix |  Michael Weithorn |
|  Tamra (with Michael Diamond) Davis |  Tom Kapinos |  Mike Piazza |  Chris Weitz |
|  Viola Davis |  Gabe Kaplan |  Robert Picardo |  John Wells |
|  Bruce Davison |  Kim Kardashian |  James Jr. Pickens |  George Wendt |
|  Richard Dawson |  Kourtney Kardashian |  T. Boone Pickens |  Mike Werb |
|  Roxann Dawson |  Richard Karn | Pickfair (Mary Pickford and Douglas Fairbanks Jr.) |  Devon Werkheiser |
|  Daniel Day-Lewis |  Vincent Kartheiser |  Rebecca (with David Mamet) Pidgeon |  Alice West |
|  Taylor Dayne |  Jake Kasdan |  Wendell Pierce |  Kanye West |
|  Jonathan Dayton |  Lawrence Kasdan |  Eric Pierpoint |  Shane West |
|  Mark De Carlo |  Casey Kasem |  Amy Pietz |  Simon West |
|  Dino De Laurentiis |  Mario Kassar |  Robert Pine |  Dr. Ruth Westheimer |
|  Donald De Line |  Alex Katunich | Pink (Alecia Beth Moore) |  Joanne Whalley |
|  Drea de Matteo |  Jeffrey Katzenberg |  Drew Pinsky |  Shea Whigham |
|  Robert De Niro |  Stacey Keach |  Joe Piscopo |  Forest Whitaker |
|  Brian De Palma |  Staci Keanan |  Dean Pitchford |  Betty White |
|  Suzanne De Passe |  Diane Keaton |  Brad Pitt |  Persia White |
|  Howard Dean |  Michael Keaton |  Brad (office) Pitt |  Vanna White |
|  Monica Dean |  Monica Keena |  Brad (place of wedding with Jennifer Aniston) Pitt |  Bradley (with Jane Kaczmarek) Whitford |
|  John Debney |  Maynard Keenan |  Brad (when married to Jennifer Aniston) Pitt |  Kym Whitley |
|  Susan Decker |  Jack Kehler |  Jeremy Piven |  Meg Whitman |
|  Catherine "Cat" Deeley |  Gerren Keith |  Mary Kay Place |  Stuart Whitman |
|  Rick Dees |  Toby Keith |  Marc E. Platt |  James A. Whitmore |
|  Ellen DeGeneres |  Sally Kellerman |  Hugh) Playboy Mansion (Hefner |  Christopher Wiehl |
|  John Paul DeJoria |  Jean Louisa Kelly |  John Pleshette |  Larry Wilcox |
|  Tim DeKay |  Robert Sylvester (R. Kelley) Kelly |  Christopher Plummer |  Olivia Wilde |
|  Fred Dekker | Kennedy Compound |  Eyal Podell |  Gene Wilder |
|  Guillermo Del Toro |  Jamie Kennedy |  Anita Pointer |  Jason Wiles |
|  Kim Delaney |  Mimi Kennedy |  Sidney Poitier |  Kathleen Wilhoite |
|  Dana Delany |  Ted Kennedy |  Teri Polo |  Steve Wilkos |
|  Rob deLeeuw |  Tom Kenny |  Ellen Pompeo | will.i.am (William Adams) |
|  Michael Dell |  Joanna Kerns |  Chris Pontius |  Fred Willard |
|  Gary Dell'Abate |  Kristen Kerr |  Paulina (wth Ric Ocasek) Porizkova |  Anson Williams |
|  David DeLuise |  John Kerry |  Natalie Portman |  Barry Williams |
|  Dom (deceased) DeLuise |  Alicia Keys |  Natalie (parents' home) Portman |  Billy Dee Williams |
|  Jonathan Demme |  Christel Khalil |  Brian Posehn |  Esther Williams |
|  Rebecca DeMornay |  Nicole (wth Keith Urban) Kidman |  Markie Post |  Gareth Williams |
|  Patrick Dempsey |  Laura Kightlinger |  Monica Potter |  Gary Anthony Williams |
|  Barry Dennen |  Craig Kilborn |  Annie Potts |  Harland Williams |
|  James Denton |  Bobby Kimball |  Maury (with Connie Chung) Povich |  Jobeth Williams |
|  Johnny Depp |  Simon Kinberg |  Colin Powell |  John Williams |
|  Bruce Dern |  Dexter King |  Stefanie Powers |  Katt Williams |
|  Scott Derrickson |  Don King |  Daniel Powter |  Keith D. Williams |
|  Donna D'Errico |  Graham King |  Deborah Pratt |  Robbie Williams |
|  Debi Derryberry |  Jaime King |  Paula (with Richard Benjamin) Prentiss |  Robin Williams |
|  Mark Derwin |  John (with Dana Bash) King |  Laura Prepon |  Vanessa Williams |
|  Zooey Deschanel |  Larry King |  Lisa Marie Presley |  Wade Williams |
|  Alex Désert |  Perry King |  Priscilla Presley |  Kevin Williamson |
|  Jackie DeShannon |  Alex Kingston |  Jaime Pressly |  Bruce Willis |
|  Devin DeVasquez |  Greg Kinnear |  Lindsay Price |  Robert B. Willumstad |
|  Loretta Devine |  Kathy Kinney |  Megyn Price |  Brian Wilson |
|  Danny (with Rhea Perlman) DeVito |  Angela Kinsey |  Jason Priestley |  Carnie Wilson |
|  Dean Devlin |  Robert Kiyosaki |  Barry Primus |  Jeannie Wilson |
|  Ryan Devlin |  Calvin Klein |  Victoria Principal |  Mary Wilson |
|  Dayna Devon |  Randal Kleiser |  Andrew Prine |  Owen Wilson |
|  Richard DeVos |  Lisa Kline |  Jeff Probst |  Rainn Wilson |
|  William deVry |  Jack Klugman |  Jurgen Prochnow |  Rachel Winfree |
|  Chris Dewolfe |  Heidi (with Seal) Klum |  Wolfgang Puck |  Oprah Winfrey |
|  Lorenzo di Bonaventura |  Vincent Klyn |  Bill Pullman |  Debra Winger |
|  Moshe Diamant |  Robert Knepper |  Ted Purdy |  Peter Wingfield |
|  Dustin Diamond |  Jordan Knight |  Linda Purl |  Henry Winkler |
|  Cameron Diaz |  Wayne Knight |  Missi Pyle |  Irwin Winkler |
|  Leonardo DiCaprio |  Beyonce Knowles |  Dennis Quaid |  Gary Winnick |
|  Andy Dick |  Beyonce (with Jay-Z) Knowles |  Dan Quayle |  Hattie Winston |
|  Angie Dickinson |  Johnny Knoxville | Queen Latifah (Dana Elaine Owens) |  Jonathan Winters |
|  Vin Diesel |  David Koch |  Dana Quigley |  Jane Withers |
|  Steve Dildarian |  David Koechner |  Maggie Denise (Maggie Q) Quigley |  Reese Witherspoon |
|  Garret (with Michelle Hurd) Dillahunt |  Walter Koenig |  Kathleen Quinlan |  Reese (with Ryan Phillippe) Witherspoon |
|  Barry Diller |  Jenji (with Christopher Noxon) Kohan |  Aidan Quinn |  Randy Wolf |
|  Phyllis Diller |  Frank Konigsberg |  Zachary Quinto |  Stevie (Stevland Hardaway Morris) Wonder |
|  Brooke Dillman |  Harvey Korman |  Robin Quivers |  John Woo |
|  Kevin Dillon |  Anna Kournikova |  Alan Rachins |  Elijah Wood |
|  Matt Dillon |  Martin Kove |  Ingo Rademacher |  Evan Rachel Wood |
|  Melinda Dillon |  Robert Kraft |  Josh Radnor |  Alfre Woodard |
|  Chris DiMarco |  Judith Krantz |  Charlotte Rae |  Danny Woodburn |
|  Kara DioGuardi |  John Krasinski |  Kevin Rahm |  Tiger Woods |
|  Celine Dion |  Brian J. Krause |  Steve Railsback |  Morgan Woodward |
|  Roy Edward Disney |  Lenny Kravitz |  Natalie Raitano |  Tom Wopat |
|  Adam Divello |  Lenny Krayzelburg |  Mary Lynn Rajskub |  Jo Anne Worley |
|  Lou Dobbs |  Kent Kresa |  Sheryl Lee Ralph |  Steve Wozniak |
|  Kevin Dobson |  Thomas Kretschmann |  Harold Ramis |  Aloma Wright |
|  Shannon Doherty |  Chantal Kreviazuk |  Josh Randall |  Robert Wuhl |
|  Ami Dolenz |  Robby Krieger |  Sally Jessy Raphael |  Kari Wuhrer |
|  Micky Dolenz |  Alice Krige |  Kurt Rappaport |  George Wyner |
|  John Donahoe |  Sid Krofft |  David Rasche |  Sarah Wynter |
|  Richard Donner |  David Krumholtz |  Phylicia Rashad | Xzibit (Alvin Joiner) |
|  Joe D'Onofrio |  Michelle Krusiec |  Jeremy Ratchford |  Jeff (with Megan Gallagher) Yagher |
|  Landon (with Bianca Kajlich) Donovan |  Vivian Kubrick |  Brett Ratner |  Jerry Yang |
|  Tate Donovan |  Lisa Kudrow |  John Ratzenberger |  Weird Al Yankovic |
|  Paul Dooley |  Lawrence Kuppin |  Rachel Ray | Yao Ming |
|  Stephen Dorf |  Swoosie Kurtz |  James Read |  Amy Yasbeck |
|  Howie Dorough |  Ashton (with Demi Moore) Kutcher |  Michael Reagan |  Trisha (with Garth Brooks) Yearwood |
|  Illeana Douglas |  Michelle Kwan |  Nancy Reagan |  John J. York |
|  Jerry Douglas |  Nancy Kwan |  James Rebhorn |  Kathleen York |
|  Kirk Douglas |  Ken Kwapis |  Peter Reckell |  Michael York |
|  Gary Dourdan |  Eriq La Salle |  Robert Redford |  Tina Yothers |
|  Ellen Dow |  Shia LaBeouf |  Lynn Redgrave |  Maurice ("Trick Daddy") Young |
|  Tony Dow |  Drew Lachey |  Sumner Redstone | Yo-Yo Ma |
|  Peter A. Dowling |  Nick Lachey |  Peyton Reed |  Grace Zabriskie |
|  Roma Downey |  Lisa Lackey |  Della Reese |  Justin Zackham |
|  Shawn Doyle |  Cheryl Ladd |  Keanu Reeves |  Craig Zadan |
| Dr. Dre (Andre Young) |  Michael LaFetra |  Joe Regalbuto |  Pia Zadora |
|  Polly Draper |  James Lafferty |  John C. (with Alison Dickey) Reilly |  Steven Zaillian |
|  Fran Drescher |  Christine Lahti |  Rob Reiner |  Nick Zano |
|  Malaya Rivera Drew |  Leah Lail |  Paul Reiser |  Nick (with Haylie Duff) Zano |
|  Richard Dreyfus |  Ricki Lake |  Ivan Reitman |  Richard D. Zanuck |
|  Moosie Drier |  Christine Lakin |  Jason Reitman |  Ahmet Zappa |
|  Minnie Driver |  Juliet Landau |  Joseph D. Reitman |  Dweezil Zappa |
|  Matt Drudge |  Martin Landau |  Leah Remini |  Sam Zell |
|  Michael Dudikoff |  David Lander |  Jeremy Renner |  Renee Zellweger |
|  Haylie (with Nick Zano) Duff |  John Landis |  Ira Rennert |  Robert Zemeckis |
|  Hilary Duff |  Ali Landry |  Janet Reno |  Ian Ziering |
|  David Duffield |  Brogan Lane |  Graeme Revell |  Hans Zimmer |
|  Dennis Dugan |  Diane Lane |  Joyce Rey |  Randall Zisk |
|  Josh Duhamel |  Nathan Lane |  Robert (Dr. 90210) Rey |  Laura Ziskin |
|  Bill Duke |  K. D. Lang |  Judy Reyes |  Barry Zito |
|  George Duke |  Katherine Kelly Lang |  Corey Reynolds |  Rob Zombie |
|  Faye Dunaway |  Artie Lange |  Debbie Reynolds |  David Zucker |
|  Rockmond Dunbar |  Jessica (with Sam Shepard) Lange |  Gene Reynolds |  Anthony Zuiker |
|  Sandy Duncan |  Ted Lange |  Ryan Reynolds |  Daphne Zuniga |