Leave Your Comments Below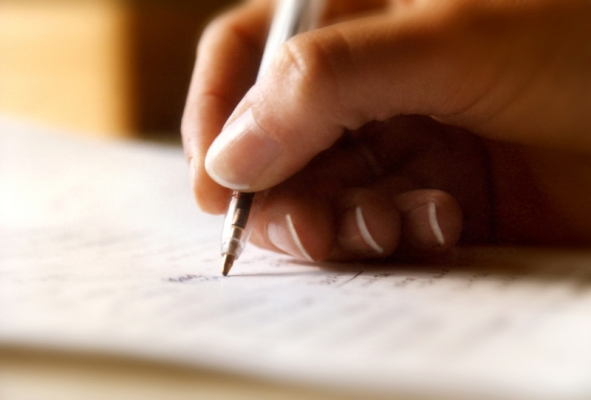 The success of my business depends upon the goodwill of my current clients. I count on your referrals. Please tell your friends about me, especially if they are considering buying, selling or renovating a home. I would be happy to help.
Some Comments
Drew has been a pleasure to work with. He is creative and energetic with his efforts. Most importantly, he is effective. Our property was leased in a timely fashion because of Drew. I highly recommend using his services.
–D. Gordon, Landlord
---
Drew De La Houssaye is a hardworking no nonsense businessman. I have known and worked with Drew for over 6 years. He is a man of his word and will go above and beyond the call of duty to make sure that you are completely satisfied with his service. He puts in the time to make sure that you get more than what was expected of him. I would and will refer him to my clients looking to buy or sell their home.
–R.Rojas, Financial Advisor
---
Drew de la Houssaye has been a family friend for years, but he was more of a friend than ever when he handled the sale of my late mother's house. He was very attuned to my needs, always keeping me informed about who was looking at the house and who the truly serious buyers were. He also performed a good deal of research on the neighborhood so he was able to price the property fairly and competitively. In the end, he sold the property in eight days for more than I could have hoped for, and he shepherded me through the difficult escrow process with a great deal of sensitivity. I told Drew I'd happily recommend him any time in the future, and I am grateful to have this opportunity now.
 –J.R. LaForge, Homeowner
---
I never got a chance to thank you for referring Drew to us to assist with valuing one of the Ross properties. Drew and I have continued to stay in touch and he has helped me with some other real estate matters. He has gained my confidence and I enjoy working with him.
Thank you.
-A. Freiman, CPA
---
I've heard so many horror stories about how hard it is to get a loan modified at Bank of America or Wells Fargo. I never heard of this bank you found for me, and I was a little worried when I needed to ask them for a loan modification. They were great. They took care of me…lowered my payments and I can keep my home. Thank you, thank you, thank you.
K. Harris, Homeowner
---
I'm just calling to say thank you. I really appreciate everything you & your company have done for me & my family. We were able to resolve our situation with the IRS & our credit scores have improved substantially. If you ever need a testimonial, I would be happy to provide you with one, and I'm going to continue spreading the word to anyone I know who could use your services.
Thank you.
– J. Vierra, Homeowner
---
Thank you so very much for your help in refinancing my home. I know you went out of your way to get me a low interest rate. I appreciate your efforts. Now, when you pass through Apple Valley, just waive and say, "Hi."
Thank you again.
-J.Ruderman, Homeowner
---
Drew you are awesome. Thank you for such detailed information. I will definitely tell my friends about you and be assured that if I sell, which might be sooner than later, you are my first call.
-A. Lyngos, Homeowner
---
I just wanted to take some time here to thank you for your business and above all else thank you for your honesty. I am really impressed with your letter in the file and the way you conduct your business. Thank you.
-T. Tran, Underwriter IndyMac Bank