Top 10 Homes with the Most Gruesome Murders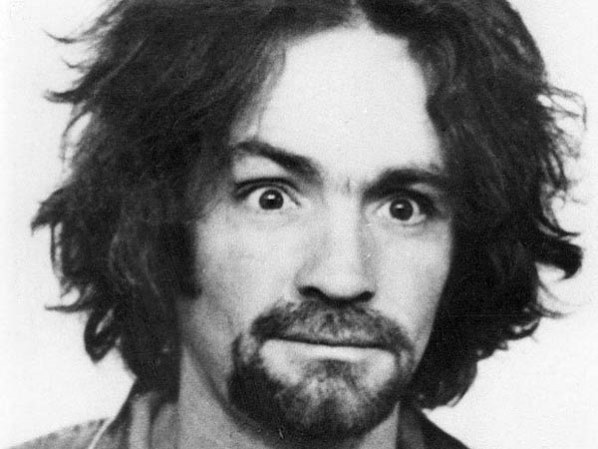 Here's a ghoulish guide to the Southland's ten most sensational murder sites:
1)      3110 Laurel Canyon Drive, Laurel Canyon – Ramon Navorro Murder
Screen star, Ramon Navorro, was tortured and killed in this house October 30th, 1968 by two male prostitutes who sought to relieve Navorro of $5,000 that they believed was in the house.  They left with only $20 found in a dresser drawer, and were later convicted of his murder.
2)       10066 Cielo Drive, Beverly Hills – Sharon Tate/Manson Family Murders
The current home at this location was built in 1994 and christened, "Bella Villa."  The actual Manson family murders took place at the home previously at this location:  10050 Cielo Drive.  Sharon Tate, Wojciech Frykowski, Jay Sebring, Steven Parent and Abigail Folger where bloodily murdered by members of "The Family" in a drug inspired plot to instigate an ill-conceived race war in Los Angeles.
3)      3301 Waverly Drive, Los Feliz – Leno & Rosemary LaBianca/Manson Family Murders
Members of the Manson family entered the LaBianca household early in the morning of August 10th, 1969 and bound and gagged Leno and Rosemary LaBianca.  They promised to leave them in peace after robbing them.  Instead, they took all of the cash they could find and murdered them.
4)      879 Bundy Avenue, Brentwood – Nicole Simpson & Ron Goldman Murders
The evening of June 12th, 1994, Nicole Simpson, the ex-wife of football player/actor O.J. Simpson and her friend Ron Goldman were violently knifed to death in front of her condo in Brentwood.  She was nearly decapitated.  A controversial trial followed in which her former husband was acquitted of the murders.  He was later found guilty in a civil trial.
5)      12900 Mulholland Drive, Beverly Hills – Brando Estate Murder
In May of 1990, Actor Marlon Brando's son Christian shot and killed his sister's boyfriend, Dag Drollet.  He explained that the shooting was the result of an argument about Dag's mistreatment of his sister Cheyenne.  He was sentenced to 10 years in prison, and his sister committed suicide in 1995.
6)      722 N. Elm Drive, Beverly Hills – Menendez Brothers Murders
Brothers Erik & Lyle Menendez went on a spending spree immediately after killing their wealthy parents with a shotgun. They feigned shock and horror in their 911 phone call to the police acting as if they had discovered mutilated bodies of Jose and Kitty Menendez. Their charade couldn't hold up to police scrutiny, and they were both convicted of the August 1989 murders.
7)      8723 Rangely Avenue, West Hollywood – Dominique Dunne Murder
October 30th, 1982, Dominique Dunne, best known as the older sister in Poltergeist was strangled by her ex-boyfriend John Sweeney in the driveway in front of her home.  She never recovered from her coma and died six days later. Her father writer Dominick Dunne later became a champion against spousal abuse.
8)  5121 Franklin Avenue, Los Feliz – The Black Dahlia Murder
On January 15th, 1947 the body of waitress Elizabeth Short was found severed in half at the waist in Leimert Park.  The press dubbed her "The Black Dahlia."  Many suspects were investigated, and 60 people confessed to the crime.  Nevertheless, it went unsolved.  Dr. George Hodel was a prime suspect, and his son Steve Hodel, a retired police detective, reputes that the gruesome murder and dissection occurred in a secret room in his father's Lloyd Wright designed home in Los Feliz, the Sowden House.  The mysterious Mayan temple inspired home has undergone an extensive remodel and is currently offered for sale at $4.8 million.
9)      1700 S. Grandville Drive, Alhambra – Phil Spector/Lana Clarkson Murder
February 3, 2003, record producer Phil Spector shot and killed his house guest Lana Clarkson.  Police found her slumped in a chair having been shot in the mouth. Spector's driver testified that Spector said, "I think I've killed someone." After two trials, Spector was found guilty of the high-profile murder. Spector's home, the Pyrenees Castle, remains an infamous local curiosity.
10)   8753 Wonderland Avenue, Laurel Canyon – The Wonderland Murders
Police originally referred to this notorious 1981 mass-murder as the "four on the floor" murders. During federal prosecution for racketeering, drug dealer and nightclub owner Eddie Nash confessed to being the author of the murders after previously being acquitted of state charges.   He ordered his associates to retrieve cash and property stolen from him, although he denied knowing that their actions would lead to murder of the four reputed thieves.  Porn star John Holmes informed Nash where his co-conspirators in the robbery could be found: a drug den on Wonderland Avenue.  John Holmes was suspected of being a participant in the murders, but was acquitted of all charges.  The well-endowed porn star died of complications from AIDS in 1988.  Nash went to jail.