The Rich Man's Secret Mortgage: The Pledged-Asset Loan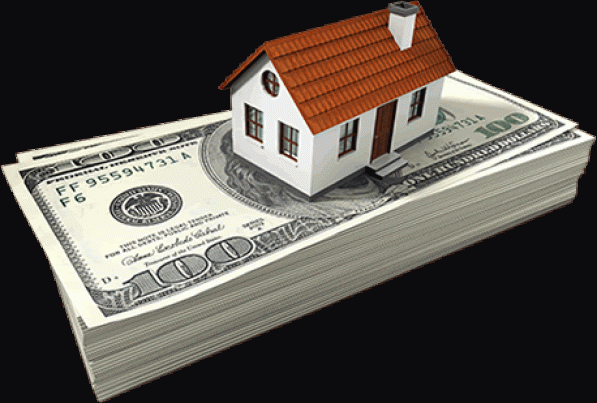 Guess what?   When borrowing money to purchase a home, you don't have to use the home as collateral.  Yeah, that's right.   Sure, that's what most people do.  So, many people never consider that there may be a better option.   If you are lucky enough to have financial assets that exceed the value of your down-payment or even the value of the house, you may be eligible for a pledged-asset loan.
Here's how it works.   You can borrow cash to buy a home from your stock broker or mortgage lender and secure that loan with stocks, bonds, gold, mutual funds or virtually any other financial asset.  Because financial assets are highly liquid and the value is know with a high degree of certainty, the interest rate spread over the 10-year bond is very  small.  In English, that means you're going to get a much better interest rate than if you chose to secure a mortgage loan.
There are some interesting benefits of a pledged-asset loan:
 Most mortgage lenders will only lend 60% the value of a $5,000,000 home.  With a pledged-asset loan, you can borrow 100%, and at a better rate.
You can also combine a pledged-asset loan with a mortgage loan:  60% Super-Jumbo mortgage loan combined with a 40% pledged-asset loan to finance the downpayment.
You can avoid capital-gains taxes by not selling your financial assets and borrowing against them instead.
You can still earn income on your financial assets and with some limitations and continue to trade in those accounts…especially nice if your investments are earning more than what you're paying in interest on the pledged-asset loan.
Structured correctly, you're still entitled to take the maximum allowable mortage interest deductions.
Fannie Mae allows parents to gift pledged assets funds for a child's down payment.
Corporate officers and major investors can use their stock as collateral and avoid diluting their ownership interest in the underlying corporation.
Obviously, this loan isn't for Joe Average homebuyer.   Not only would the borrower have to have substantial liquid assets but he or she would still have to show that they are able to carry the debt.
 Some things to consider:
If your default on the loan, your could lose not only your financial assets but your home as well.
If the pledged-assets decline in value, you could be required to provide additional collateral or pay down some of the note.
If the pledged-assets decline in value too rapidly, they could be sold automatically and converted into cash to protect the lender's security interest…thus creating a taxable event.
The pledged-asset loan is a powerful financial tool.  It's available as a fixed-term loan and as a variable rate line of credit.    Consult with your CPA, tax attorney and lender to make sure it's right for you.