The Getty House – Windsor Square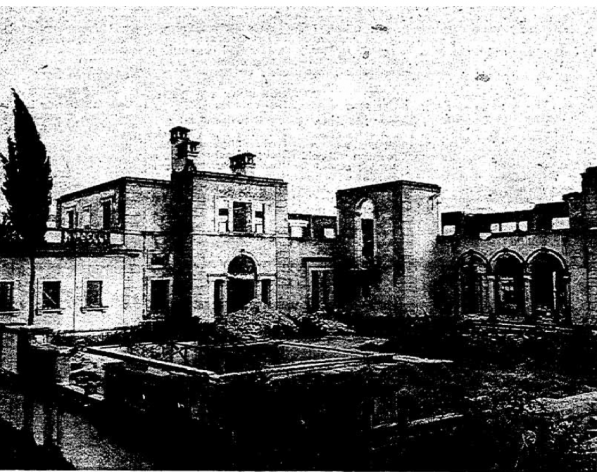 This notable house was made famous by the motion picture "Sunset Blvd," in which William Holden's body ends up face down in the swimming pool.
The home was originally built for $250,000 by US Mexican Consul William O. Jenkins, in 1924. It had 14 bedrooms and was built to last…having 13 inch concrete walls. The Jenkins family live in the home for only 1 year. It sat vacant for 10 years until it was sold to J.P. Getty in 1936.
Because the home sat vacant for such a long time, the locals took to calling the empty edifice, "The Phantom House."
The home belonged to one of the many former Mrs. Gettys at the time of the 1950 filming of "Sunset Blvd" by Paramount Studios. As a condition for the rental of the property, Mrs. Getty requested that the studio build her a pool. Which they did.
After winning a lawsuit challenge by Windsor Square neighbors, Mrs. Getty successfully sold the site in 1957 to the developers of the white marble highrise office building now standing at the end of Crenshaw Blvd at Wilshire.
Another home also known as The Getty House is at 605 S. Irving Blvd. This 1920s Tutor revival mansion is the official home of the Mayor of Los Angeles, and it was given to the city by J.P. Getty's son George.
Formally at 641 Irving Blvd.
Photo source: The Los Angeles Times