Sheats-Goldstein Residence – Los Angeles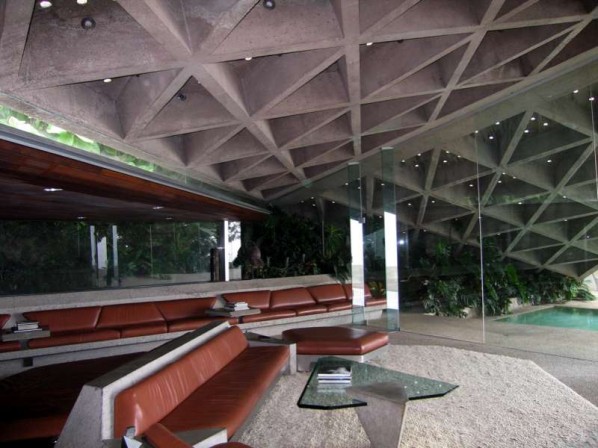 This notable home has been in many movies: "Charlie's Angels: Full Throttle", "Bandits", "The Big Lebowski", "Playing God" and "Unleashed."
The home was designed and built by John Lautner between 1961-63 and is an example of his organic architectural style. It was built for Helen and Dr. Paul Sheats.
He also designed an apartment building near UCLA for the couple.
The home had two more owners before James Goldstein acquired the property in 1972. He worked closely with the architect to restore, remodel and perfect the home until Lautner's death in 1994.
Since then, two generations of other architects have continued the work on the house. James is currently building an entertainment center on the property that includes a tennis court, night club, restaurant, pool, rotating dance floor, movie theater and a guest house.
Mr. Goldstein just announced that he has bequeathed the entire property to LACMA. Shortly after the announcement, I got to take the photos below of the existing home, offices, the night club and continuing construction.
More info: JohnLautner.org, a CNN Profile on James and JamesfGoldstein.com.