Ray Kappe House – Pacific Palisades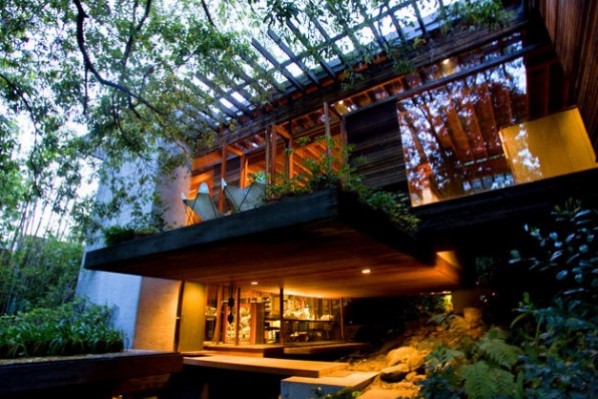 This notable home was designed & built by Ray Kappe for himself, in 1967. It's located in Los Angeles' Rustic Canyon.
The multi-level wood and glass home runs along and over a hillside. It is also built to allow a natural spring to run through the property. "It is the quitessential tree house," said Ron Radziner.
In a survey of architects, scholars and historians, this home ranked among the 10 best homes in Los Angeles, according to The Los Angeles Times.
Brooktree Road, Pacific Palisades.
More info: Los Angeles Times