Dodge House – West Hollywood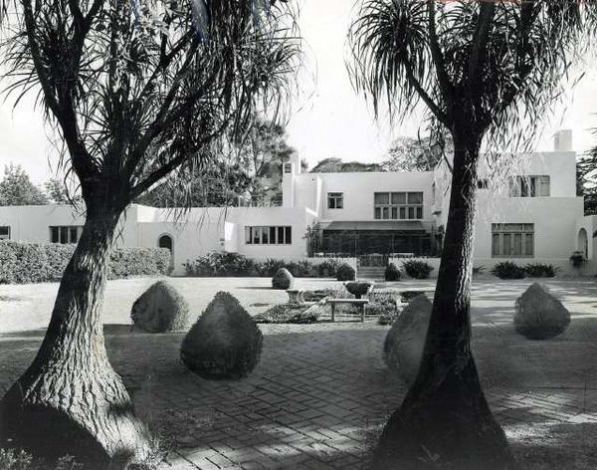 This notable home was demolished in 1970 yet is still considered one of the 10 best homes in Los Angeles. The home is famous for being one of the earliest examples of modernism, being built between 1914 – 1916, anticipating the architectual trends that would emerge after WWII.
The home was designed by Irving Gill for Luther Dodge, the maker of a patent medicine that treated tired feet.
The home is completely devoided of ornament in a mixture of mission and modernism. The home had avant-garde features such as a garbage disposal, central vacuum, a car wash, pocket doors, invisible hinges and brightly lit rooms from skylights and windows.
By the 1970s, the home was no longer avant-garde…it had become rather ordinary…the world had caught up. Despite the best efforts of historical and architectural societies the home was demolished to make room for an apartment building. The home was considered one of the 15 most significant American homes by both European and American Experts. On learning of the demolition, architect Kurt Meyer said, "This is like slashing a Rembrandt with a razor." The New York Times wrote that this was a "tragic commentary on how we throw our national heritage away,"
Formally at 950 N. Kings Road, West Hollywood.
More info: Wikipedia