Taliesin West – Scottsdale, AZ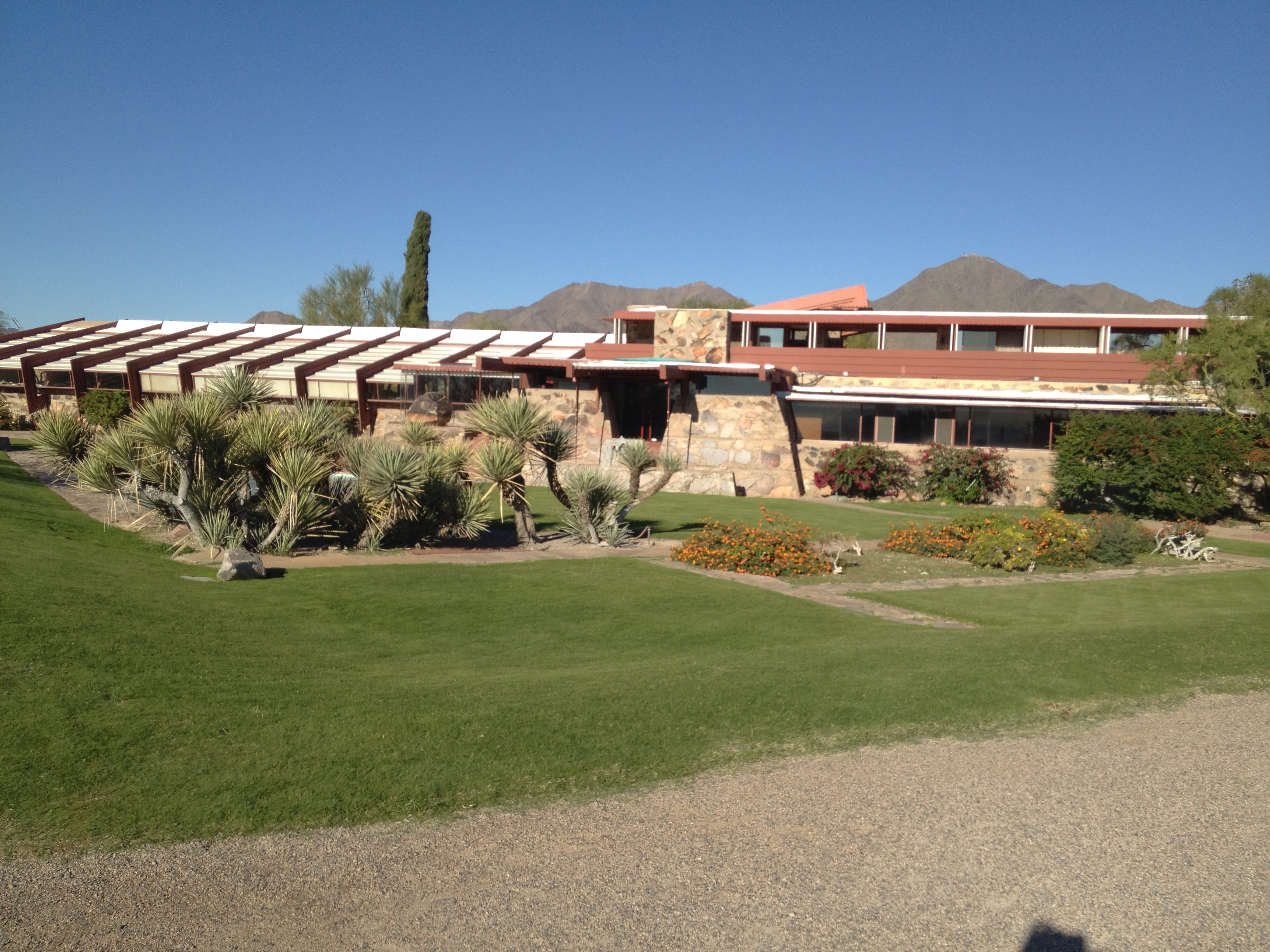 This notable home was Frank Lloyd Wright's winter home, studio and school from 1937 until he passed away in 1959. Actually, this wasn't a home so much as camp site. The pylon like stone walls were made from quartsite and cement sourced on on site and built by his students. On top of the pylons rested wooden roofing frames which originally had tent-like canvass stretched across its beams. Many of the rooms were open to the environment and had large fireplaces for warmth through the night.
The complex was built over time and constantly evolved. The office, design studio and lunch room are the largest spaces. They are attached to the architect's living space by a short breezeway, which includes a garden/living room, den and two bedrooms. These open out to an enclosed private garden. Additional structures include a classroom/screening room, a theater/banquet room and a cabaret.
Again, this was a winter camp. Just like childhood sleepover camps, these spaces were largely open to elements. Wright's doctor recommended to him that he avoid the harsh mid-western winters if he wanted to prolong his life. The Arizona desert was an ideal place to go in the winters, and he fell in love with the seascape-like vista from this site in Scottsdale. He used his $7,500 commission for Falling Water to make a down-payment on the land.
The property is used as school of architecture, and student are encouraged to build their own camp shelters on the property.
Tours are available for both the main structures and the student shelters.
More info: The Frank Lloyd Wright Foundation