Ocean Park Community Center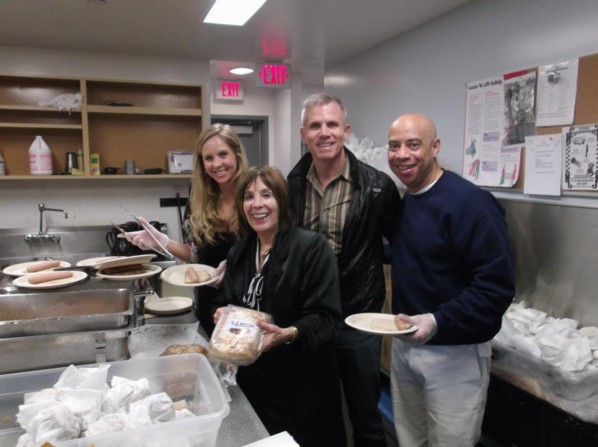 On Feburary 27th, 2012 the Board of Realtors© brought donations of lightly used clothes to the Ocean Park Community Center (OPCC) which provides shelter, clothing, food and counseling to Santa Monica's homeless community. We also volunteered at the front desk, in the clothes closet and in the kitchen.
Three bags of clothes that I donated where already given away to people living on the street before I had time to park my car and walk inside the building. If you have ever wondered where you can donate lightly used clothes that will go directly to the homeless, come to the OPCC.
Each morning between 150 and 250 homeless people line up for mail, food, clothing and counseling. The adjacent shelter has lockers for people living on the street and beds for seventy men and women. Each month the shelter successfully transitions ten clients from the shelter to section 8 housing. The shelter residents receive three meals a day. I was elated to see that both John Thomas Dye and the Brentwood School make regular food donations to the shelter and the hot meal program.
The Beverly Hills Greater Los Angeles Association of Realtors C.A.R.E. Project.