Have a Nice Day! (they're free)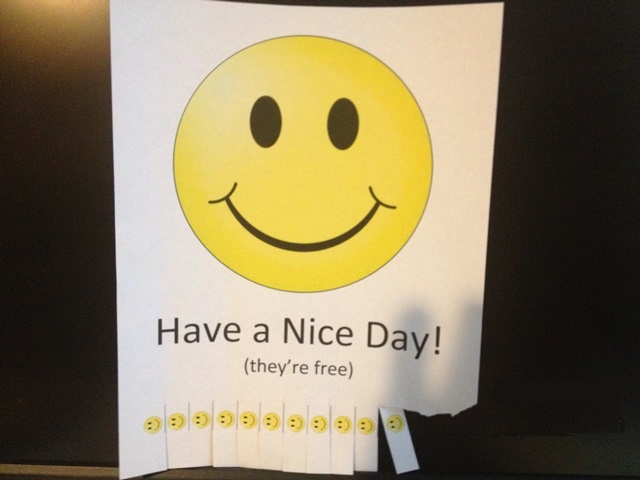 Download a Printable Copy
Post one of these in any space you want free of negativity. It works! You'll be amazed!
To find this page again to share or print more, Google "Have a Nice Day! (they're free)." That's it!
Please leave comments below if you have any suggestions about good places to post these.