Redondo Beach to Avalon Cruise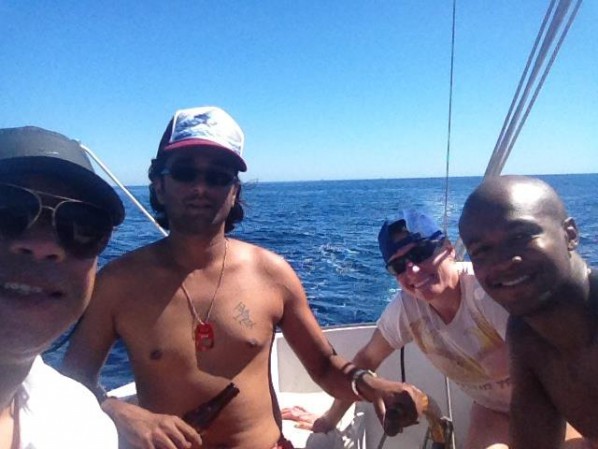 What an adventure! Our tiller broke just off Catalina, but we manged to make it to Avalon safe & sound. A new friend and good samaritan, Bill Rosen took mercy on us and fixed our tiller in the workshop in his amazing motor yacht. Catalina was chic, everybody was chill, and the harbor filled with some beautiful yachts over the weekend. A cruise ship dropped off hundreds of hardcore ravers…dressed in…well not really dressed at all. Mike connected with a DJ buddy on the rave cruise. I Bogarted the air hockey table at the local arcade and endured the stink-eye from a a group of 10 year olds. Meanwhile, Laurie ran a half-marathon, and Godfrey made friends with everyone! Beautiful sunrises, sunsets and too many stars in the sky….had to sleep with the hatch open to appreciate them all. I had a blast…can't wait to sail back and explore more of the island.
In the photos: Me, Laurie, Godfrey, Mike, our broken tiller, King Harbor Marina, crossing the channel, the Casino, the Descanso Bay Beach Club, Avalon, Luau Larry's and our mooring neighbors.