Monte Carlo Night – La Canada, CA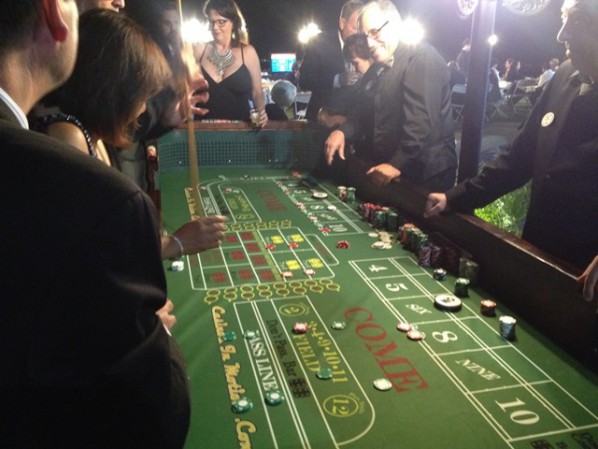 La Canada's 52-year old Community Scholarship Foundation held their annual Monte Carlo Night this weekend. Proceeds from the benefit go to fund college scholarships for promising, young people. Mike and Sandy Kobeissi hosted at their hillside, Mediterranean estate. There were games of poker, bunco, roulette, black jack and craps…all held under the stars during a beautiful southern California summer night. I had a good run at the poker tournament before being knock-out by a full-house, and parlayed $500 in chips into $1600 at roulette. Everyone I spoke to had very nice things to say about our host, Mike Kobeissi, and I was in awe of his very impressive car collection. I can't remember the last time I had more fun at a charity event. The whole evening amazing.
The CSF has raised over $1,000,000 and provided scholarships to over 800 scholars.
For information about making a donation or applying for a scholarship: CSFLaCanada.org.