BodyTraffic Dance Showcase & Reception – Beverly Hills, CA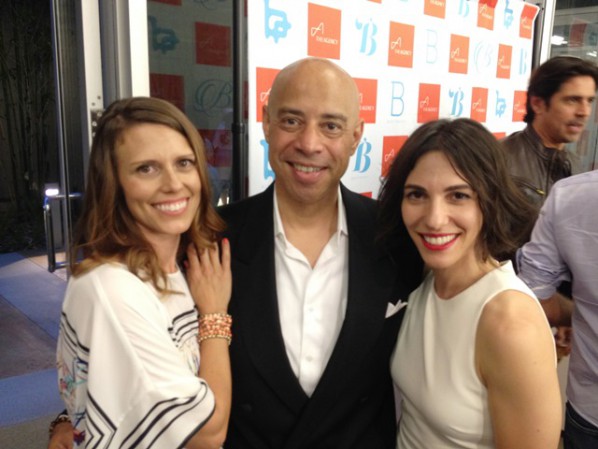 Last night The Agency hosted a showcase and reception for the contemporary dance company BodyTraffic. The group performed a number of selections chosen from longer works, and they held us all captivated. I enjoyed meeting the company's leaders Tina Berkett and Lilian Berbeito…charming ladies. Nigel Lithgoe (So You Think You Can Dance) grabbed my camera and took a picture of the three of us. Lilian and I took to the dance floor to try to get the party started, but folks seemed to be intimidated by the presence of so many really talented dancers. I'm not talking about myself. Early in the evening I got to meet fine art agent, Drita (Dkartpublishing.com) and Carla Kirkeby who told me she grew up in one of my favorite houses, the Kirkeby Estate (aka The Beverly Hillbillies house). The three of us are also, it turns out, neighbors. Later, dancers Matthew Rich and Melissa Bourkas invited me to see their performances at the Music Center July 13, 14, 20 & 21. I'm going. Bravo's Beverly Hills Housewife Kyle Richards was in attendance with husband, and Agency founder Maricio Umansky. I also got to thank Agency partners, Billy Rose and Paul Lester (a dancer…there's the connection) for the invitation. It was a really nice event.
For more information about the Music Center Performances, go to MusicCenter.org/Moves.
For More information about BodyTraffic, go to BodyTraffic.com.