Children's Lifesaving Foundation Champagne Brunch – Malibu, CA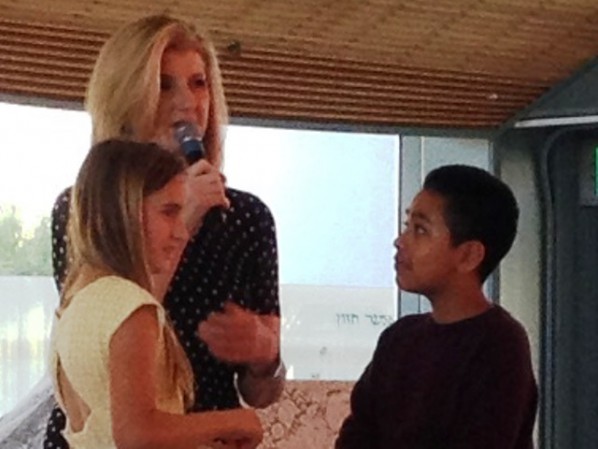 The CLF hosted a charity brunch Saturday in Malibu to raise money to send 500 kids, living in homeless shelters, to summer camp. Arianna Huffington was the featured speaker. She touched on themes in her new book Thrive, about how to achieve a meaningful and fulfilling life. She was inspiring, as was her sister Agapi who introduced her. Spiritual leader and local congressional candidate, Marianne Williamson, spoke on the need for women embrace their power, to expand their concept of motherhood and to view the whole world as their family.
Guests all received a copy of Thrive, and afterwards, there was a book signing.
I spent sometime socializing with Maria D'Angelo (the founder), Francesca McCaffery, Alex Fields and my old friend, Ruben Rojas.
I forgot to take more pix because I was really to caught up in the inspiring and uplifting presentations. So, you'll have to take my word for it; it was a beautiful event.
For more info: ChildrensLifesaving.org.