Minotti Designer Penthouse Unveiling Party – Carlyle Residences – Westwood, CA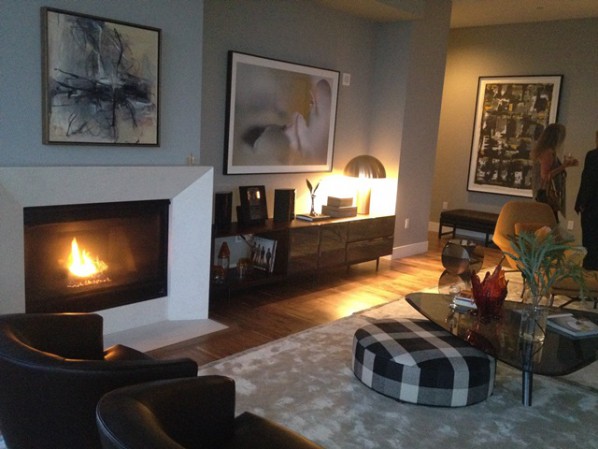 The contemporary modern furniture company Minotti has been having some success partnering with luxury home developers. They have been providing furniture not merely to stage the home for marketing, but to be included in the sale. These are "move-in-ready" luxury homes. It's a novel idea, and it suits the needs of an elite clientele for whom convenience and luxury go hand in hand.
Their latest project is a Minotti designed penthouse in the Elad Group's Carlyle Residence tower in Westwood. I had previously toured a Fendi designed unit on a lower floor which disappointed me. It wasn't the furnishings. It was the floor plan. I just didn't care for it. So, I surprised myself when I fell in love with the penthouse. As is, it would make a great turn-key pied-a-tier, or it could provide a suitable canvas for someone looking to build-out a principle residence to make their own.
The unit includes 3 bedrooms, 4 baths, a den and balconies with spectacular views. This full-service building has 24-hour doormen, valet parking, concierge, a fitness center, pool, terrace, a dining room, party room, extensive gardens and a fire pit. Each unit has private elevator access and it's own 40 bottle wine cellar. Additional 2nd floor studios are available for sale as guest accommodations, staff quarters, offices or media rooms.
The Minotti penthouse is offered fully-furnished at $9,225,000.
For more information: Minotti-LA.com.