Supernova MMA Fight Night – Ontario, CA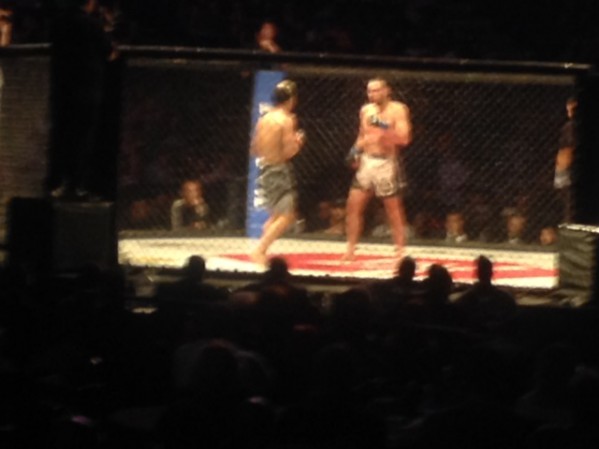 Godfrey, Candace and I decided to participate in the decline of western civilization and turned out to support a cage fight extravaganza in Ontario, CA this weekend. King of The Cage presented "Supernova" at the Citizens' Bank Arena…three main events, two featured fights and a bunch of minor match-ups. There was lots of action and huge enthusiastic crowd. It was a pretty good show.
We took off after the Archuleta fight and met my old buddy Ron Recasner and his new bride Bernadette for drinks. They are looking for a new home and dealing with the challenges of the Inland Empire housing market…but they aren't letting that keep them down. I'm sure they'll find someplace terrific.
For more info: KingOfTheCage.com.