KROQ Storm the Mountain Party – Bear Mountain – Big Bear, CA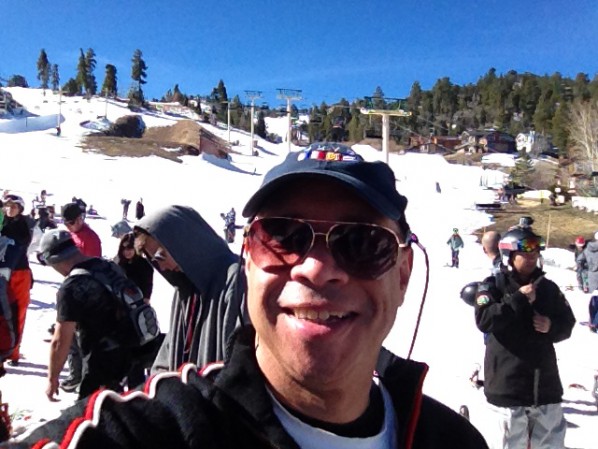 I hit the local slopes at Bear Mountain last weekend with Laurie Housman, Rich Rega and Alicia Speck. It was awesome spring skiing, sunny and not too crowded. I skied on performance demo rentals…I think the boots were too loose…never really got my footing on the mountain. I'll try a size smaller next trip. Everyone else snow boarded…not sure if I'm ever going to take the plunge and try it myself though. We ran into friends just coming back from Palm Springs and had a great dinner in town afterwards. It was a beautiful day!
In the pix: DJ Jerimiah, Hard Copy Rebels, Atlas Genius, me, and Dave, the King of Mexico.
Some pix courtesy of KROQ and Bear Mountain.