Cowboys & Aliens Halloween Party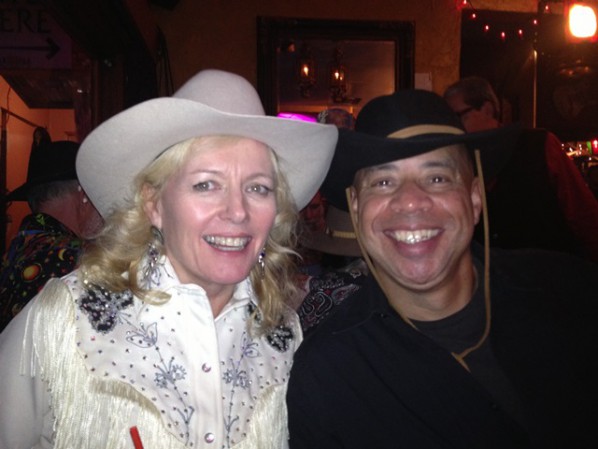 The Fools' Guild once again produced an awesome Halloween party! King Cotton & The King Pins rocked the Viva Cantina with a mix of R&B, soul and blues. An motley crew of cowboys & aliens packed the dance floor, and the crowd overflowed out to a patio surrounded with trippy 3D outer space murals. The Fools put on an hysterical cowboys and aliens parody of Psy's Gangnam Style dance video, and after dinner, I adopted a tribble from a sexy cowgirl who teleported in from an intergalactic rave.
For more information visit: FoolsGuild.org.