USC v. Arizona Homecoming Game – Exposition Park, CA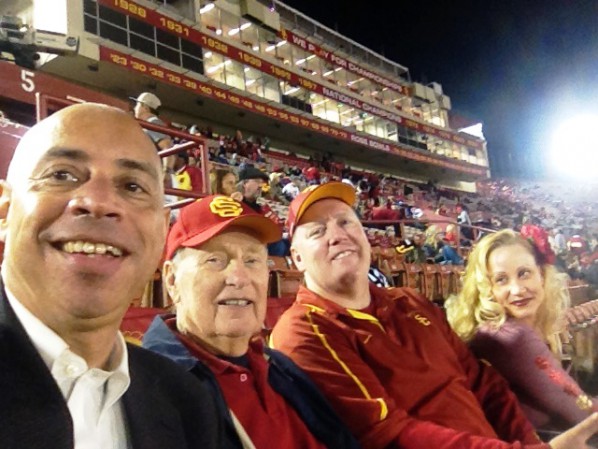 I missed my 30-year reunion the night before, but I did make game day. Richard Sonheim and I joined his son Robert Sonheim, '87 and his wife Kristina for some homecoming day tailgating. We partied before the game with Terry, Vince, Jeff, Samantha, Randy, Ryan and others who came to hang out.
USC had an exciting "come from behind" win over Arizona…It made for a very entertaining game.
Thanks for the hospitality. I had a great time.