Roaring 20's Party – El Segundo, CA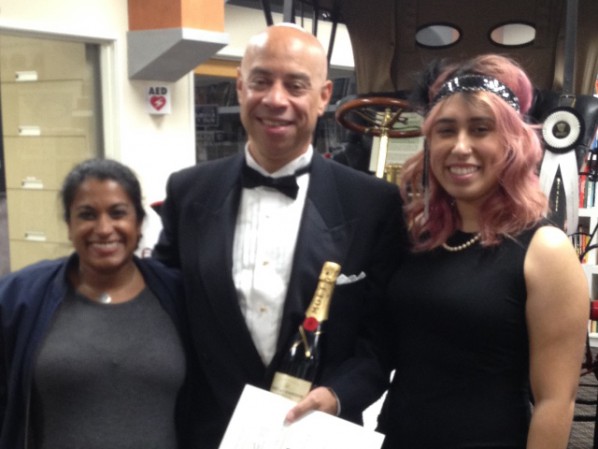 "Winner, winner, chicken dinner!" The only thing better than playing in a Texas hold'em tournament at the Automobile Driving Museum's Roaring 20s Party, is winning the Texas hold'em tournament.
One of my clients told me about this museum. It a great little secret hidden in an industrial park a few blocks from LAX. A lot of car museums have Packards, but this one has a ton of Packards…one of my favorite manufacturers…especially in the 1930's. Unlike other car museums, this little museum lets you ride in the cars! Come visit on Sunday, and they will take you for a ride in a couple of choice vehicles for that day…amazing!
The moment I sat in one of the Packards, I was sold. I'm buying one before I die.
This speakeasy came complete with big band, swing dancing, gambling and prohibition era cocktails…oh yes…and the cars…can't forget the cars!
We raised money to benefit local automotive repair and restoration students and had big fun doing it.
More info, visit: AutomobileDrivingMuseum.org.