Roar Shack Presents, "Never the Same" – Echo Park, CA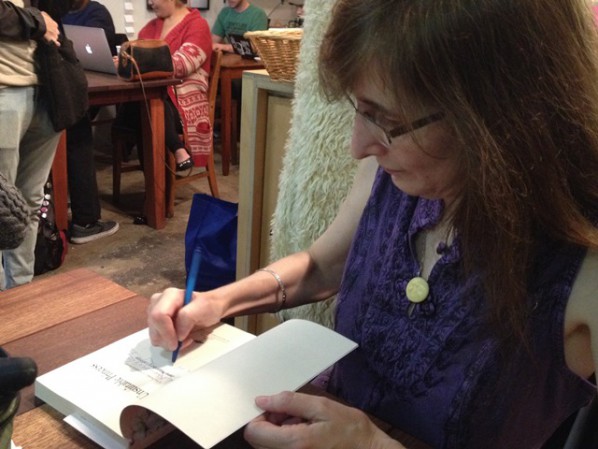 David Rocklin hosted a writer's showcase featuring readings, improvisational short stories and a little music Sunday evening at the Roar Shack, 1714 W. Sunset Blvd. We heard from Jane Rosenberg LeForge, Pedram Navab, Jessica Ceballos, Toni Ann Johnson and musical guest Eddie Moffett. Jane just published her first novel, a fairy tale/memoire mash-up inspired by memories of growing up in Laurel Canyon in the 1970's. It's called, An Unsuitable Princess. I devoured the book. It's a magical blend of romance, fantasy, sex, drugs, rock & roll and coming of age. She read some poetic passages written by her protagonist, and inscribed a lovely note in a copy my mom asked me to pick-up.
We had a little after party at Mohawk Bend…a great menu…amazing desserts.
For future events, visit 826LA.org.