John Thomas Dye School – Spring Fair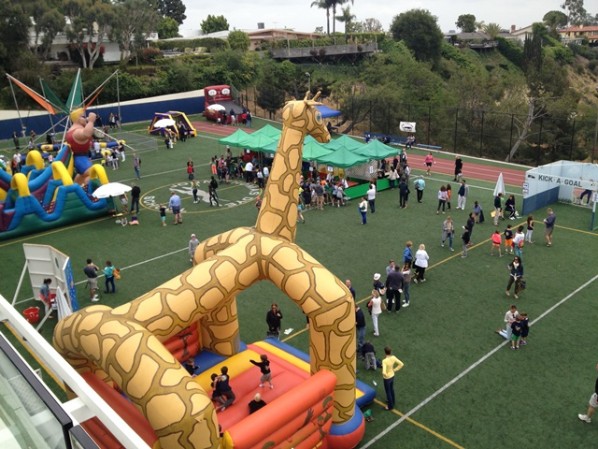 On the first Sunday in May, our neighborhood school transforms itself into a world of color, balloons, carnival sounds, and joyful voices as the School community comes together to celebrate the yearly Spring Fair. Parents, teachers, and students work together to carry out the theme, which is revealed during the first week of school in a festive all-school assembly. Teachers in the art department supervise students by designing unique decorations. Parents organize the day, staff the booths, cook the food, entertain, and put on a spectacular event. Neighbors, alums, and friends are all welcome to enjoy the day-long event by playing games, riding carnival rides, and eating from a wide smorgasbord of food options. It's always a lot of fun.
Photos include Headmaster Ray Michaud, Jr, Tim Noonan (flipping burgers), Simon & Teresa Lee (working the midway), Melissa Hanlin, rides, the pie eating contest and various student art projects.